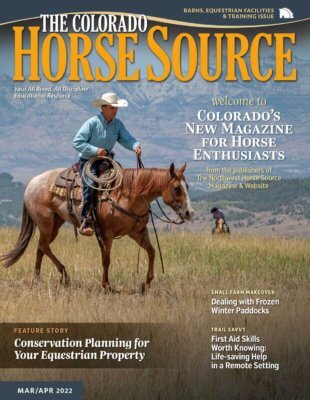 February 21st: We are excited to bring you the first edition of The Colorado Horse Source magazine! Just click on the cover image to see the latest issue! If you're interested in participating, reading, advertising, or writing message me! View the full digital edition of the magazine!
Our magazine is specifically focused on Colorado & horse-lovers.
Want to be a part? Become a Member and get the printed magazine delivered. Only $5/month
Looking to promote your business or event in Colorado? Advertise with Us
Explore past issues of The Colorado Horse Source Magazine
Enjoy!