AAEP urges horse owners to revisit disaster protocols
The American Association of Equine Practitioners (AAEP) encourages horse owners and veterinary professionals to review action plans and take precautionary steps for equine safety as hurricanes churn in the Atlantic, fires continue in the West and flooding occurs across much of the nation.
The AAEP offers disaster preparedness resources for horse owners and veterinarians on its website at www.aaep.org. Visit the "Guidelines" section and click Emergency Disaster and Preparedness for resources that include links to federal agencies; guidelines to promote safety before, during and after a disaster; and information to help horse owners develop a custom emergency response plan for their barn or equine facility.
Equine veterinarians are equipped with expertise and resources to act as community leaders during a natural disaster, and AAEP's web-based resources will help practitioners organize animal rescue efforts and inform clients about disaster preparedness. Veterinarians can access instructions on practicing disaster scenarios, tips for seeking help from relief agencies and guidelines for transporting horses across state lines.
"The AAEP reminds equine practitioners and horse owners that preemptive action is the most important step in protecting the safety of horses against natural disasters," said Kent Carter, DVM, 2015 AAEP president. "Veterinarians and horse owners should walk through their disaster and emergency response protocols to prepare their horses and equine facilities for natural disasters."
The AAEP Foundation, whose sole charitable mission is the welfare of the horse, accepts donations year-round to assist organizations and individuals that aid the equine community in the case of a natural disaster. To donate to this fund, visit www.aaepfoundation.org and click the Donate button.
Relief organizations are eligible for funding from the Foundation's Disaster Relief Fund. For more information or to complete an Emergency Disaster Relief Fund application, visit the "Apply for Funding" Grants page of the AAEP Foundation's website, http://www.aaepfoundation.org/.
About AAEP:
The American Association of Equine Practitioners, headquartered in Lexington, Ky., was founded in 1954 as a non-profit organization dedicated to the health and welfare of the horse. Currently, AAEP reaches more than 5 million horse owners through its over 9,000 members worldwide and is actively involved in ethics issues, practice management, research and continuing education in the equine veterinary profession and horse industry.
About AAEP Foundation:
The AAEP Foundation, a 501(c)(3) organization created in 1994, serves as the charitable arm of the American Association of Equine Practitioners to improve the welfare of the horse. Since its inception, the Foundation has disbursed more than $3.3 million to support its mission. For more information, visit www.aaepfoundation.org.
This article sponsored by: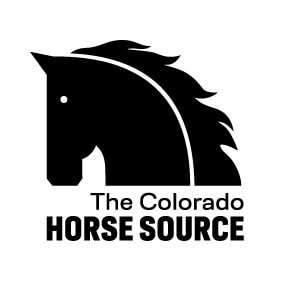 News from the horse industry. Sharing today's information as it happens. The Colorado Horse Source is not responsible for the content of 3rd party submissions.