A Blazer Horse Celebration April 15-17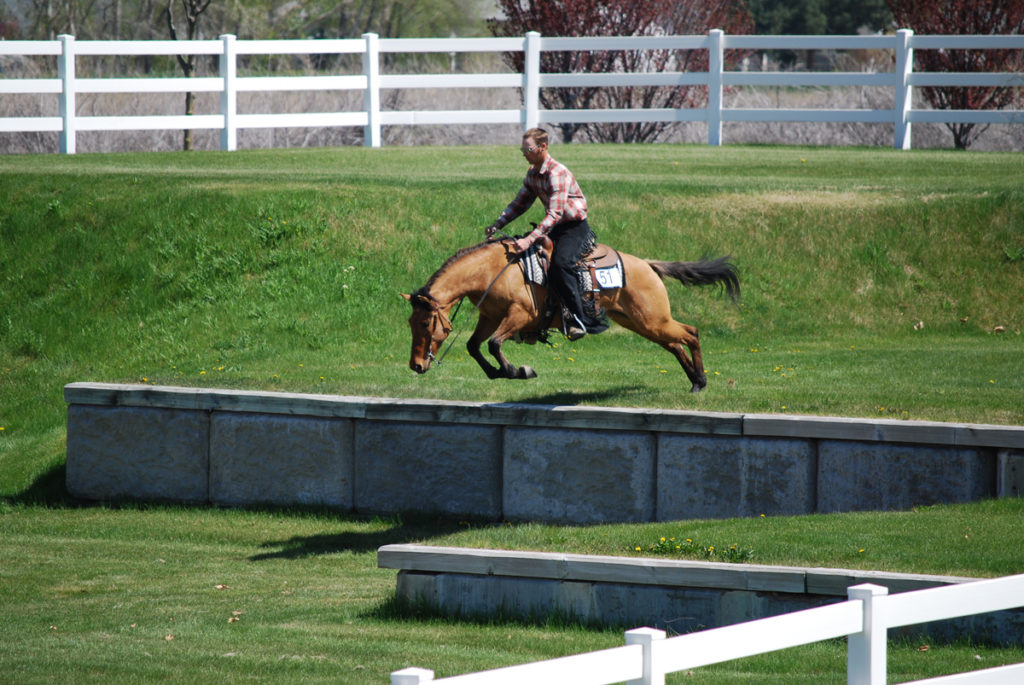 It's going to be a great year for the Blazers at the Idaho Horse Expo. Held April 15-17 at the Idaho Center in Nampa, ABHA is excited to show off our wonderful horses. Watch for the very talented Amanda Casper and her amazing Blazer, Bold Fresh Asset, in the Breed Challenge. She competes all year and has won several awards including the American Blazer Horse Association Ambassador Award in 2015. We also have a half dozen Blazers coming from all over to compete in the Cowboy Challenge this year. The Cowboy Race will be Saturday and the finals on Sunday.
If you are looking for an athletic, versatile and willing horse we will have a great selection of Blazers for sale in the Blue Ribbon Private Treaty. You will be able to see and try out any of the horses for sale all three days at the expo. Don't forget to come by the Blazer Booth and pick up some memorabilia. We will have hats, shirts, mugs and stickers for sale. We will also be raffling off a muck bucket with a bridle, breast collar and reins, plus other awesome items. The winner will be drawn on Sunday at noon. You do not need to be present to win. Find out more about the expo and this magnificent breed at blazerhorse.com.
The mission of ABHA is to encourage and support members of the Association, while they raise, exhibit, promote and enjoy the American Blazer Horse. It is also our goal to maintain a history of the Blazer Horse by recording their bloodlines and achievements for the preservation of the breed. blazerhorse.com