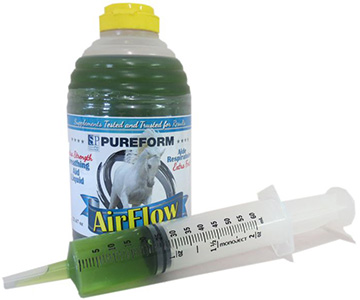 Air Flow Cough and Breathing Aid is designed to help open a horse's upper respiratory and nasal passages for better air flow and wind capability. Given appropriately, Air Flow also aids with temporary relief of minor bronchial congestions, minor throat irritations and coughs associated with minor upper respiratory tract issues or bronchial irritations. This product aids in expanding nasal passages and helps with seasonal allergies, coughs and other respiratory problems. Air Flow is available for $39.95/700.00 ML and is given orally, once or twice daily. It includes natural ingredients: potassium iodide – 30 g / 700 mL, eucalyptus oil, menthol, standardized herbal extract blend (inactive ingredient, glycerin).
Science Pure is dedicated to producing natural health and performance supplements that are of the best quality ingredients and advanced in nutritional design—guaranteed analyses. The company strives to accurately inform and be available to customers with technical and nutritional advice based on their specific situation and health issues. Science Pure products are 100% legal in all equine and human sporting events. For more information about this product and other high quality supplements for horses, people and pets visit pureformequinehealth.com or call 1-877-533-9163.
Published in January 2016 Issue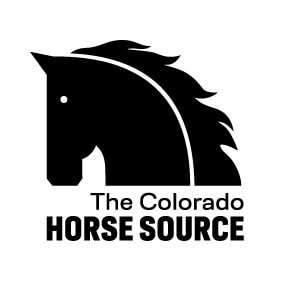 The Colorado Horse Source is an independently owned and operated print and online magazine for horse owners and enthusiasts of all breeds and disciplines in Colorado and surrounding area. Our contemporary editorial columns are predominantly written by experts in the region, covering the care, training, keeping and enjoyment of horses, with an eye to the specific concerns in our region.