(May 17, 2017 – North Pomfret, VT)
Trafalgar Square Books (www.horseandriderbooks.com) is pleased to announce the release two new books: Horse Color Explored and Training Horses the Ingrid Klimke Way.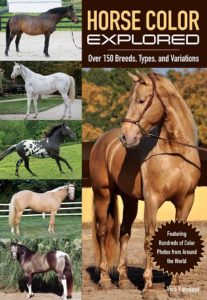 Everyone stops and stares at a horse with beautiful or unusual color. So striking are the variations of bay, gray, chestnut, black, solid, and spotted that many people breed for specific combinations. This has led to a marked increase in international interest in the study of horse color genetics—as well as a need for an easy-to-use reference suitable for the horse-loving layperson who also wants to understand the science behind it all.
In Horse Color Explored horsewoman and genetics specialist Vera Kurskaya provides a guide that aims to not only outline basic information about horse color appropriate for a general audience, but also explore the specifics of inheritance and recent color genetics research certain to inform serious aficionados worldwide. With over 200 color photographs in handy reference sections throughout, as well as an in-depth look at special hair features, the evolution of horse color, and the effect of color on performance, fertility, and character, Horse Color Explored is a fascinating and valuable resource for the modern horseperson. 172 pp | 168 color photographs | $34.95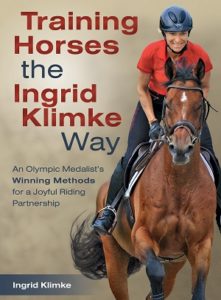 Olympic gold-medal-winner Ingrid Klimke was born under a bright star when it came to fulfilling dreams of equestrian greatness. Her father, Reiner Klimke, was an Olympic rider himself, and he instilled his principles of training and riding with the good of the horse in mind in his daughter at a young age. Ingrid has furthered her father's esteemed legacy, modernizing two of his classic works—the bestselling Basic Training of the Young Horse and Cavalletti—and tirelessly championing a balanced, fair, and caring system of training the horse that ensures his physical and mental well-being even while preparing him for the very top levels of international competition.
And now Ingrid has written a book of her own: Training Horses the Ingrid Klimke Way details her personal system of bringing a horse along through the stages of progressive development and provides readers with guidelines and exercises to ensure success without stress at each milestone. The result is surely a joyful partnership between rider and horse that will go the distance. 172 pp | 220 color photographs & illustrations | $26.95
For more information about these books or authors, contact [email protected]
Trafalgar Square Books, the leading publisher of equestrian books and DVDs, is a small business based on a farm in rural Vermont.
Find us on Facebook: https://www.facebook.com/HorseandRiderBooks
Follow us on Twitter: https://twitter.com/TSBbooks
Check us out on Instagram: https://www.instagram.com/horseandriderbooks/
Read our blog: http://horseandriderbooks.wordpress.com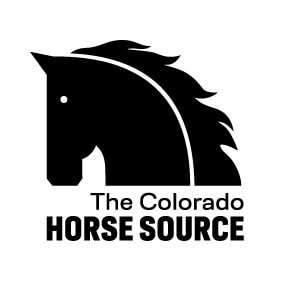 News from the horse industry. Sharing today's information as it happens. The Colorado Horse Source is not responsible for the content of 3rd party submissions.