MOSCOW, IDAHO— The Appaloosa Horse Club (ApHC) is pleased to present the Elite Custom Saddles Sweepstakes at the 69th National Championship Appaloosa Show at the Will Rogers Memorial Center in Fort Worth, Texas. Elite Custom Saddles of Tioga, Texas is the "official saddle" of the Appaloosa Horse Club, specializing quality handmade saddles and tack.
The Elite Custom Saddles Sweepstakes boasts five classes, including, Junior and Senior Hunter Under Saddle, Junior and Senior Western Pleasure, and Yearling Halter. This esteemed event is one of the highlights of the National Championship Appaloosa Show. In addition to added prize money, Elite Custom Saddles will present a number of added awards in each of the five sweepstakes classes.
Dena Raggio, President of the ApHC Board of Directors played a large role in the creation of the original sweepstakes classes back in 2011. She has continued to stay involved, working diligently to organize sponsorships for the event each year. "The Appaloosa Horse Club is very excited about the Elite Custom Saddles Sweepstake classes at this year's show. We welcome Elite Custom Saddles as the official saddle sponsor of the ApHC and thank them for carrying on this prestigious event," said Raggio.
For information on this year's Elite Custom Saddles Sweepstakes Classes or for more information on the 69th National Championship Appaloosa Show, visit http://www.appaloosa.com/national-show/national-show.htm or contact (208) 882-5578 ext. 400. To view a full line of quality products offered by Elite Custom Saddles, visit http://www.elitecustomsaddles.com/.
The Appaloosa Horse Club (ApHC) was established in 1938 with a mission of honoring the heritage and promoting the future of the Appaloosa horse. The ApHC has since registered more than 700,000 Appaloosas, which are known for their distinctive color, intelligence and even temperament. True to their reputation as an extremely versatile breed, Appaloosas can be found in nearly every discipline including racing, endurance riding and serving as reliable family horses. The international breed registry is headquartered in Moscow, Idaho, the heart of the Palouse region—the Appaloosa breed's namesake and point of origin.
This article sponsored by: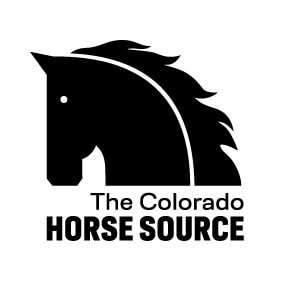 News from the horse industry. Sharing today's information as it happens. The Colorado Horse Source is not responsible for the content of 3rd party submissions.