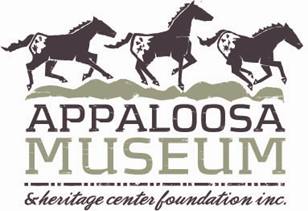 The Appaloosa Museum and Heritage Center, a non-profit organization, is hosits 2nd annual Dutch Oven Cook-off!  The event opens at 2pm on October 21st on the Museum grounds. The event is open to the public and tastings are available via a $20 donation or 2 canned food items. All canned food items will be donated to the food bank. 2720 W Pullman Rd. Moscow, Idaho 83843.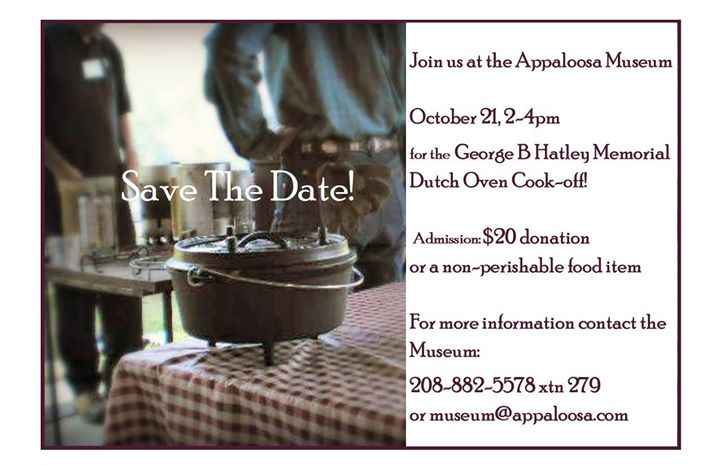 The Museum is partnering with the Appaloosa Horse Club in a staff and family yard sale the morning of the 21st, starting at 8:00am. The yard sale will close at 3:00pm.
New this year! We will have two Appaloosa's on site for the event. Dori and Aphrodite! They are both owned by our Board Member and owner of Wonder Stables, Nicolette Farenbaugh.
For further information email [email protected]
Contact: Crystal White, Museum Director
(208) 882-5578 ext. 279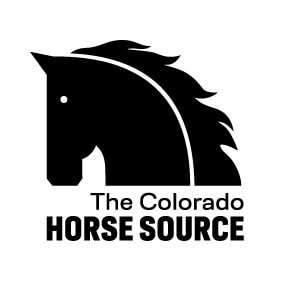 News from the horse industry. Sharing today's information as it happens. The Colorado Horse Source is not responsible for the content of 3rd party submissions.