A Major Fund Raiser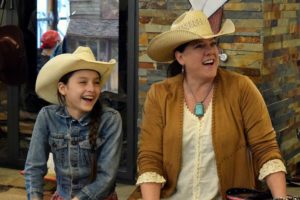 August brings us to our favorite event of the year The AQHA Region One Championship. This show is open to all and takes place August 18-21 at the Evergreen State Fairgrounds. A live and silent auction takes place on Friday, beginning at noon. Snacks and drinks will be offered starting at 5 PM. We have some great auction items – horse prints, a catered dinner for 8, and airfare for two to Anchorage complete with a Denali sight-seeing trip.
This show sends our top ten Rookies and Novices to the April Novice Championship in Las Vegas. Three AQHA sets of points are also earned for National points. The three judges scores are combined and a champion is awarded with fun class awards through 6th. The Rookie and Novice winners receive custom AQHA Regional Belt buckles.
100 percent of this shows proceeds are donated to the AQHA Scholarship Foundation. The members in Region One, along with this show, have donated over $130,000 in two years. This year we awarded our first scholarship to our Idaho affiliate member Hannah Iwerson. Hannah will be attending this show to compete and participate in the regional auction
This show also offers All Breed open classes. Don't miss out on this premier event. Questions check out WSQHA.com or email [email protected]
WSQHA is the AQHA affilate group for Washington State. WSQHA is committed to encouraging the growth and development of the American Quarter Horse through showing, trail rides, community outreach and much more!