Bob Avila has successfully exhibited his commitment to the American Quarter Horse and the industries that surround the breed for over thirty five years. That dedication has led Avila to a lifetime of records and accomplishments that are truly amazing. With over thirty seven American Quarter Horse Association (AQHA) World Champion or Reserve World Champion titles in events ranging from western performance to halter, Avila is acknowledged by his peers as one of the most versatile and accomplished horsemen in history. From being the first recipient of the AQHA Professional Horseman award to capturing the prestigious title of World's Greatest Horseman twice, Avila has gone on to win in excess of 1.7 million dollars! Bob Avila won both the $100,000.00 National Reined Cow Horse Association (NRCHA) three year old Futurity and the $100,000.00 National Reining Horse Association (NRHA) three year old Futurity. A feat only accomplished by one other individual.
Bob Avila is renowned as being "the trainer's trainer". Over the past three decades, many apprentices have learned and studied the remarkable horse training abilities and business practices that he is so well respected for in the horse industry today. Many of these young trainers have gone on to become Million Dollar Riders themselves in both the Reining and Reined Cow Horse industries. One such Avila apprentice is NRHA and NRCHA Professional and Million Dollar rider Todd Bergen, who happens to be the only other professional to win both the NRHA and NRCHA three year old Futurities.
Along with his talented horsemanship, Bob Avila is recognized and respected for trusted professionalism. Because of that, for over twenty five years, Bob has been asked to represent and endorse several major top brands such as Professional's Choice, Rios of Mercedes, Bob's Custom Saddles and Farnam Horse Care products to name a few.
It is with great pleasure that Brumley Management Group, LLC is offering a one day clinic with this equine master. The Horse Park at Woodside, in Woodside, California will host the first Bay Side Slide. Saturday June 16th is the Bob Avila Clinic, limited to twelve riders, starts at 9:00 AM Pacific time, followed by a fun, relaxing BBQ for all. Sunday, June 17th begins the day with an 'unsanctioned' jackpot reining competition, where the learning continues as NRHA Judge Tina Riley, from Cave Creek, Arizona, will take some time to review the penalties in reining that many don't understand.
The Bay Side Slide is designed to be a relaxing atmosphere of education and fun for all. Spectating and parking is free. Make plans to be at the Horse Park at Woodside June 16th and 17th to join us for a fabulous weekend of everything reining in the beautiful San Francisco Bay Area.
For more information go to www.BaySideSlide.com or email [email protected]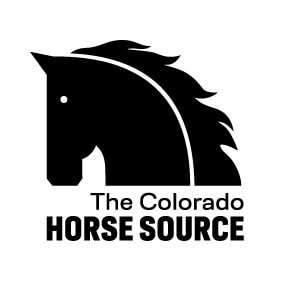 News from the horse industry. Sharing today's information as it happens. The Colorado Horse Source is not responsible for the content of 3rd party submissions.