Mariann Carrasco started Blue Island Animal Acupressure, LLC after receiving her certification and national license as an equine, dog and cat acupressure practitioner. Mariann bred Morgan horses for 35 years and has been breeding Australian Shepherd dogs for over 30 years. After experiencing the many health benefits of Tai Chi and Qigong, she decided to pursue alternative healing modalities for animals including energy healing and certifications in animal communication, food therapy, equine photonic torch and equine essential oils.
Acupressure is based on Traditional Chinese Medicine (TCM). It is just like acupuncture but uses touch instead of needles. The goal is to restore, replenish, and maintain the natural harmony and balance needed in animal bodies to create and restore optimal health and well-being. By clearing blocked energy meridians with touch, the Qi will commence flowing and the body can heal itself. Conventional western and eastern medicines' scientific studies and clinical observation have proven that acupressure can: relieve muscle spasms; build the immune system; benefit chronic health issues; strengthen muscles, tendons, joints, and bones; release natural cortisone to reduce swelling and inflammation; and enhance mental clarity and calm required for focus in training and performance, among other things.
Mariann has had many success stories with horses and can be reached for an appointment at 360-303-3608 or [email protected].
Website: blueislandanimalenergy.com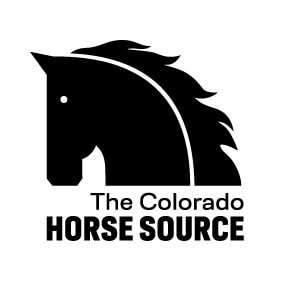 The Colorado Horse Source is an independently owned and operated print and online magazine for horse owners and enthusiasts of all breeds and disciplines in Colorado and surrounding area. Our contemporary editorial columns are predominantly written by experts in the region, covering the care, training, keeping and enjoyment of horses, with an eye to the specific concerns in our region.