Tuesday, May 22, 2018 (Columbus, Ohio) – The Interscholastic Equestrian Association (IEA) is excited to have added a new sponsor, Bob's Custom Saddles, as the premier western saddle of the IEA.
Bob's Custom Saddles will be providing three custom saddles to be awarded at the 2018 IEA Western National Finals, valued at $4200 each. In addition, Bob's Custom Saddle will be furnishing multiple awards to the 2018 IEA Western Semi-Finals being held in Harriman, Tennessee and Findlay, Ohio, including one saddle at each Semi-Finals that will go to the Champion Upper School Team.
"This is a great opportunity to educate individuals who may be newly introduced to the western horse show industry and to learn why it is important to have good tools to learn how to ride properly, which is why we are so pleased to be partnering with the IEA to help the young riders of today become the horsemen and women of tomorrow," stated Chris Weaver, Vice President of Bob's Custom Saddles. "Our saddles have been producing winning rides at a national level for over 30 years. We take pride in being able to build saddles that are going to perform well in both the reining and horsemanship – the two events that are the backbone of western IEA competition."
"Having Bob's Saddles as a major sponsor and supporter of the IEA is such a big step for our young riders. Their saddles, and other products, are of the highest quality, but more importantly, Bob's Saddles' management is committed to always improving the Western discipline," stated Roxane Durant, IEA Co-founder/Executive Director.
About IEA:
Now in its 16th year, the IEA has nearly 14,000 members across the United States riding and coaching Hunt Seat, Western and Dressage disciplines. The non-profit (501.c.3) IEA was organized to promote and improve the quality of equestrian competition and instruction available to middle and secondary school students and is open to public and private schools and barn teams. There is no need for a rider to own a horse because the IEA supplies a mount and tack to each equestrian for competitions. Its purpose is to set minimum standards for competition, provide information concerning the creation and development of school associated equestrian sport programs, to generally promote the common interests of safe riding instruction and competition and education on matters related to equestrian competition at the middle and secondary school levels.
For more information, please visit www.rideiea.org
About Bob's Custom Saddle:
Over 41 years of craftsmanship at Bob's Custom Saddles has seen countless hours go into building our saddles' unique features that deliver a superior look, fit and quality ride. Bob's Custom Saddles has carried more premier horsemen to World, Futurity and Derby Championships than any other custom saddle maker. Our superior quality, craftsmanship and performance have made our reining, working cowhorse, silver show, ranch versatility, cutting, roping, barrel racing and trail saddles the preferred choice of premier horsemen from around the world.
For more information, visit www.bobscustomsaddles.com.
Interscholastic Equestrian Association
IEA Membership Office
877-RIDE-IEA
Check out more photos and updates on our social media pages.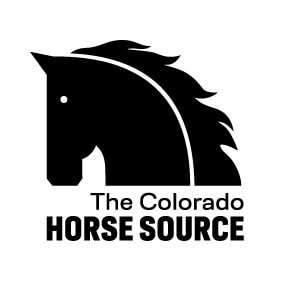 News from the horse industry. Sharing today's information as it happens. The Colorado Horse Source is not responsible for the content of 3rd party submissions.