The videos feature horse owners who took action to control the clinical signs of the disease.
DULUTH, GA – August 1, 2018
For so long, Pituitary Pars Intermedia Dysfunction (PPID), previously recognized as equine Cushing's disease, has been known to equestrians as an old horse disease. However, that mentality is beginning to change as more information is brought to light that may indicate otherwise.
"We recognize that PPID is not just an old horse disease," said Steve Grubbs, DVM, PhD, DACVIM, equine technical manager for Boehringer Ingelheim. "PPID affects horses of all breeds and all ages, even reported as young as 5 years old."
In a recent study of PPID positive horses, 65 percent were between the ages of 10 and 25.1 These cases are being caught at an earlier age and horse owners are learning how to spot the signs of PPID and reach out to their veterinarians for further testing.
To help both horse owners and veterinarians learn how to recognize the signs of PPID, Boehringer Ingelheim has released a series of testimonial videos following cases of horses diagnosed between 8 and 14 years old. Each horse owner stresses the importance of being able to see the signs, no matter how slight they may be, and reaching out to a veterinarian for confirmation.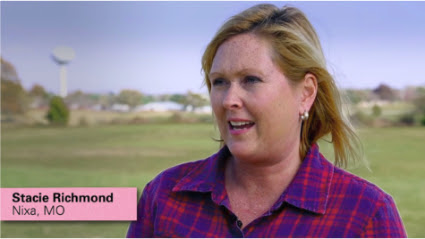 Tony and Stacie Richmond, horse owners from Nixa, Mo., first noticed some slight behavioral signs in their horse Spirit.
"He also had trouble losing his winter coat," said Stacie. "We called the veterinarian out and he actually suspected PPID but he [Spirit] was pretty young so he went ahead and did some blood tests and actually confirmed his suspicion of PPID."
Each video presents a certain circumstance that may have been overlooked if the horse owners had not taken action to get their horse tested for PPID. Even the slightest sign could be a major indicator of PPID in your horse, regardless of their age. And the quicker a case of PPID can be diagnosed, the quicker the horse can begin treatment with Prascend® (pergolide tablets).
PRASCEND is the only FDA-approved treatment for the control of the clinical signs associated with PPID. Using the easy-to-administer tablet as part of a PPID management protocol can improve the quality of life of an affected horse by reducing common clinical signs and decreasing the risk of other illnesses that may be associated with PPID.2
For more information on PPID, including the early and advanced signs, visit www.IDppid.com. For more information on PRASCEND, contact your veterinarian or visit www.prascend.com.
IMPORTANT SAFETY INFORMATION: PRASCEND is for use in horses only. Treatment with PRASCEND may cause loss of appetite. Most cases are mild. Weight loss, lack of energy, and behavioral changes also may be observed. If severe, a temporary dose reduction may be necessary. PRASCEND has not been evaluated in breeding, pregnant, or lactating horses and may interfere with reproductive hormones in these horses. PRASCEND Tablets should not be crushed due to the potential for increased human exposure. Refer to package insert for complete product information.
1 Grubbs ST, Neal DL and TJ Keefe. Epidemiological characteristics of horses at initial diagnosis. J Vet Intern Med. 2015;29:1231
2 PRASCEND® (pergolide tablets) [Freedom of Information Summary]. St. Joseph, MO: Boehringer Ingelheim Vetmedica, Inc.; 2011.
®Prascend is a registered trademark of Boehringer Ingelheim GmbH, licensed to Boehringer Ingelheim Vetmedica, Inc. ©2018 Boehringer Ingelheim Vetmedica, Inc. EQU-0435-PRAS0218.
About Boehringer Ingelheim Animal Health
As the second largest animal health business in the world, Boehringer Ingelheim is committed to improving animal health. With more than 10,000 employees worldwide, Boehringer Ingelheim Animal Health has products available in more than 150 markets and a global presence in 99 countries. For more information about Boehringer Ingelheim Animal Health, click here.
Boehringer Ingelheim
Innovative medicines for people and animals have for more than 130 years been what the research-driven pharmaceutical company Boehringer Ingelheim stands for. Boehringer Ingelheim is one of the industry's top 20 pharmaceutical companies and to this day remains family-owned. Day by day, some 50,000 employees create value through innovation for the three business areas human pharmaceuticals, animal health and biopharmaceutical contract manufacturing. In 2016, Boehringer Ingelheim achieved net sales of around 15.9 billion euros. With more than three billion euros, R&D expenditure corresponds to 19.6 per cent of net sales.
Social responsibility comes naturally to Boehringer Ingelheim. That is why the company is involved in social projects, such as the "Making More Health" initiative. Boehringer Ingelheim also actively promotes workforce diversity and benefits from its employees' different experiences and skills. Furthermore, the focus is on environmental protection and sustainability in everything the company does.
More information about Boehringer Ingelheim can be found on www.boehringer-ingelheim.com or in our annual report: http://annualreport.boehringer-ingelheim.com.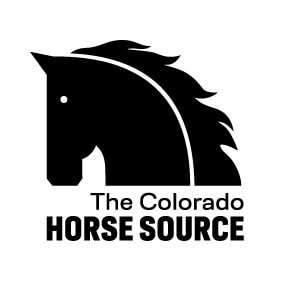 News from the horse industry. Sharing today's information as it happens. The Colorado Horse Source is not responsible for the content of 3rd party submissions.