March 3, 2023 – Yes, horses are stolen in 2023, and often. Horse theft did not go out of fashion in the old west days. 
On Wednesday, March 1, a horse was found missing from an Orange, TX, property. Buck, believed to have been stolen, was taken from FM 1078 & HWY 62, Texas. The owner filed a report with the Orange County Sheriff's Department, case number 2309532.
Buck, a 10-year-old Dunn Quarter Horse, has a big Circle C brand on his left hip.
The owner, Brad Schrieber, is worried about his horse and has turned to social media and Stolen Horse International-NetPosse Missing and Stolen Equine for help finding Buck. 
Once Schrieber discovered his horse was stolen, he started his quest to find him by posting on social media. People immediately recommended he contact NetPosse, also known as Stolen Horse International.
Schrieber filed a "Stolen Horse" report on Stolen Horse International's website, www.netposse.com. After Stolen Horse International received and reviewed the information, the site generated Buck's flyer.
Volunteers with Stolen Horse International issued the NetPosse Alert, the horse industry 'Amber' Alert, to social media platforms, network partners, and their NetPosse News e-newsletter.
"Buck's flyer needs to be posted in all public places since it is possible that someone has seen the horse and does not know whom to contact. And remember, only some people are on the internet, especially in rural areas of the country. It is up to those online to download and print the flyer. Help ensure Buck's flyer is visible in public places," says Stolen Horse International founder Debi Metcalfe.
Check updates on Buck's www.netposse.org webpage, along with other information and a printable flyer. Contact the owner: Brad Schrieber, at 409-960-1735.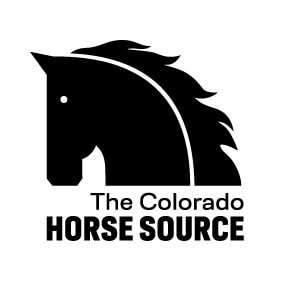 News from the horse industry. Sharing today's information as it happens. The Colorado Horse Source is not responsible for the content of 3rd party submissions.