Clinton Anderson has added four additional three-day Fundamentals Clinics to his 2016 schedule. The added clinics include: Great Falls, Montana at King Arena, April 22-24; Camden, South Carolina at South Carolina Equine Park, June 24-26; Thompson's Station, Tennessee at The Jaeckle Centre, August 19-21; and Paso Robles, California at Paso Robles Event Center, December 16-18.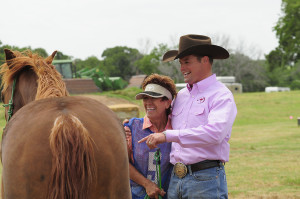 At each Fundamentals Clinic, Clinton works with 20 participants and their horses and invites spectators to watch all three days of the event. Participants learn groundwork and riding exercises that provide a solid foundation from which to advance their horsemanship and are taught how to transform a stiff, heavy and unwilling horse into a soft, supple and cooperative partner. Under saddle exercises are geared toward improving the horse as well as building the rider's confidence and increasing their sense of feel and timing. The clinics' focus is on safety and helping participants get results with their horses.
To ensure each participant receives the attention and assistance they need to make as much progress as possible, Clinton's clinicians are on hand to provide additional one-on-one help during the clinics and after hours.
For spectators, an endless amount of knowledge is available as they witness 20 handlers and their horses working through Clinton's fundamentals level exercises while receiving the clinician's instruction and critique. Other than participating in a clinic, there's no better way for a horseman to learn how to fine-tune their application of Clinton's horsemanship method.
Clinics run from 9 a.m. to 5 p.m. daily and include a one-hour lunch break. Doors open at 8 a.m., and a selection of Clinton's best-selling training tools and equipment are available for purchase.
The clinic application can be downloaded at http://www.walkaboutevents.com/pdf/RoadClinicPacket2016.pdf. Cost to participate is $1,250 for No Worries Club members or $2,500 for non-members.
Spectators may purchase tickets by calling 888-287-7432, online at https://www.downunderhorsemanship.com/Store/store/Clinics/BE/0/1/12 or at the door. Spectator ticket prices:
1-day pass: $50/No Worries Club members or $75/non-members
2-day pass: $100/No Worries Club members or $125/non-members
3-day pass: $100/No Worries Club members or $175/non-members
For questions or to enroll, contact Brittney Morgan at [email protected] or 254-552-1080.
About Clinton Anderson and Downunder Horsemanship
Clinton Anderson is a clinician, horse trainer and competitor. He's dedicated his life to helping others realize their horsemanship dreams and keeping them inspired to achieve their goals. The Downunder Horsemanship Method is based on mutual respect and understanding and gives horse owners the knowledge needed to become skilled horsemen and train their horses to be consistent and willing partners. Clinton instructs horsemanship clinics, presents Walkabout Tours across the country, produces a television show, hosts an internet TV website and is constantly creating comprehensive study kits and training tools to make learning horsemanship as accessible and easy as possible. Discover for yourself how Clinton and the Method can help you achieve your horsemanship dreams at www.downunderhorsemanship.com.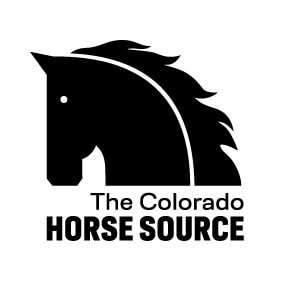 News from the horse industry. Sharing today's information as it happens. The Colorado Horse Source is not responsible for the content of 3rd party submissions.