Horsemanship challenge will feature top trainers working with young horses
There is something beautiful and majestic about a horse, from its raw power to its sheer beauty in movement.
Russell Beatty first witnessed it as a child, and that's when his passion for horses began to stir. It's merged into a lifelong love and a hunger to work with horses.
You see, Beatty has worked with and trained horses all his life, and now he has developed the Colt Starting Challenge USA, an event that features some of the brightest trainers in the country who work with untrained horses in a competition.
Each trainer is matched with a horse on a random draw. The colts have not been started and have not ever been saddled, bridled, nor ridden.
The trainers will work with the animals over the course of two evenings, and judges will determine the Winner. The competitions will take place across the country, including an event scheduled for Burlington WA and Colville WA on Friday and Saturday 6pm to 9pm on June 2 & 3 and June 16 & 17. Tickets are $15 per person, and people are to bring their own chairs.
"The trainers will have 3.5 hours total to start their horse," Beatty said. "This is all done with an audience, and each contestant has a microphone so that when it's their time to talk, they can say what they're doing and why they're doing it. On the second day the contestants ride their horse through the obstacle course. The winner gets a buckle."
The contestants love the idea.
"The thing I like about it is that Russell cares about the people and the horses, and he just wants to make for a good competition," said Bob Mundy of Norco, Calif., who has competed in two events, including one victory.
"He wants to show people that there are different ways and different methods to colt-starting. It opens the public's eye that if you do it in the correct manner, you can really start a colt in a short amount of time."
It also allows trainers to show their stuff and promote the work they do. That's a valuable tool, especially for horse owners that are looking for someone who can work with well with their animals.
Olympia Colt Starting Challenge
May 26 & 27
Stick Horse Ranch
(Formerly known as Flying M Stables)
3922 113th Ave SW
Olympia, WA
Burlington Colt Starting Challenge
June 2 & 3
Butler Hill Equestrian Center
7478 Butler Hill Road
Burlington, WA
Colville Colt Starting Challenge
June 16 & 17
Mountain House Stables
755 Old Arden Hwy
Colville, WA
Bend Colt Starting Challenge
August 25 & 26
Rim Rock Event Center
17037 S W Alfalfa Rd
Powell Butte, OR
Pocatello Colt Starting Challenge
Sept 1 & 2
Babcock County Event Center
10588 Fairground Drive
Pocatello, ID
For more information and a great action video see www.coltstartingchallengeusa.com
To enter as a Trainer call 808-250-9949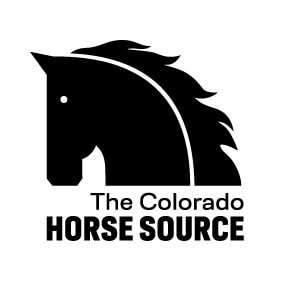 The Colorado Horse Source is an independently owned and operated print and online magazine for horse owners and enthusiasts of all breeds and disciplines in Colorado and surrounding area. Our contemporary editorial columns are predominantly written by experts in the region, covering the care, training, keeping and enjoyment of horses, with an eye to the specific concerns in our region.