Ken McNabb and the Diamond Ranches Prepare for the Douglas, Wyoming Annual Diamond McNabb Ranch Horse Sale on June 4, 2016
RFD-TV star Ken McNabb and Diamond Ranches celebrate 10 years of camaraderie and horsemanship at the annual Diamond McNabb Ranch Horse Sale. This event will take place June 4, 2016 at Powderhorn Ranch in Douglas, WY where quality horses for everyone from the experienced ranch hand to the recreational trail rider will be auctioned off.
Ranch gates open at 3:00 p.m. on Friday, June 3rd for the public visitors to browse the arena and preview the horses. A barbeque dinner will be offered at 5:00 p.m. with a Ken McNabb demonstration shortly following! Saturday is the big sale day at Powderhorn Ranch with the official preview session of the sale horses at 9:00 a.m.
The waiting finally ceases at 1:00 p.m. sharp as the first horse makes its way into the sale ring. Ty Thompson calls the sales as an uninterrupted lineup of over 95 top-bred quarter horses are auctioned off. Also, for the very first time, a select group of yearlings, two-year olds, and three-year olds will be offered. Internet and telephone bidding will both be available for those who cannot attend the event. More information can be found at www.DVAuction.com, or preregister for the sale by calling (307) 233-3905.
We call on you to join us for this year's Diamond McNabb Ranch Horse Sale and all the activities included with this exclusive event. To view a catalog of the 2016 sale horses, please fill out a request form at www.DMHorses.com/Contacta.html.
This article sponsored by: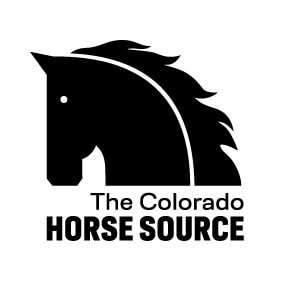 News from the horse industry. Sharing today's information as it happens. The Colorado Horse Source is not responsible for the content of 3rd party submissions.