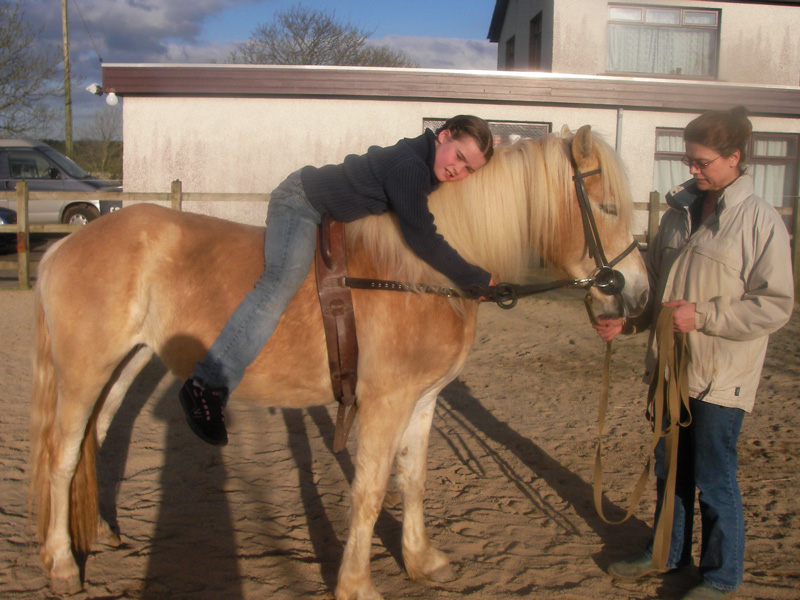 Chagrin Falls, Ohio – Researchers at Cummings School of Veterinary Medicine at Tufts University and at Washburn University recently completed a study funded by the Horses and Humans Research Foundation to investigate the effectiveness of equine facilitated psychotherapy (EFP) in the treatment of post traumatic stress symptoms in children and teens. The team led by principal investigator and Cummings School Research Assistant Professor Megan Mueller, Ph.D., and co-investigator Leslie McCullough, Ph.D. of Washburn University, also explored the effects of the human-animal bond on the effectiveness of the EFP program.
Participants ages eight to 18 were selected from a therapeutic treatment facility and placed either in a group of students receiving EFP or in a group of students who continued to receive the usual treatment from the therapeutic facility. Youth in the EFP program attended EFP sessions once a week for 10 sessions and all youth were asked to complete a brief survey at the beginning of the program, at week 5, and at week 10.
The unpublished data suggests that both the treatment and control groups experienced a significant reduction in post-traumatic stress symptoms, and the human animal bond was correlated with reduction in symptoms for the treatment group. These findings suggest additional evidence regarding the role of the human-animal bond in clinically based treatment, and could be useful in advancing awareness of EFP as a viable psychotherapeutic intervention and promoting high-quality research assessing EFP as a treatment modality.
Horses and Humans Research Foundation (HHRF) is dedicated to funding research to support the equine-assisted activities and therapies field.  Since its founding, HHRF has awarded $400,000 in professional research efforts led by eight research teams in the United States, Canada and Germany.
HHRF is a non-endowed foundation dependent solely on donations. To make a donation and/or learn more about this and other HHRF projects visit http://www.HorsesandHumans.org.
Mission: Through investment in rigorous research, Horses and Humans Research Foundation will serve as a catalyst to advance knowledge of horses and their potential to impact the health and wellness of people.
Equine-Facilitated Psychotherapy (EFP) Definition:
Interactive psychotherapy that includes activities involving equine(s). It may include, but is not limited to, a number of mutually respectful equine activities such as handling, grooming, lunging, riding, driving and vaulting. (EFP is supervised and facilitated by a licensed/credentialed mental health professional working with an appropriately credentialed equine professional.) Although EFP may encompass many different activities, the activities themselves are not the goal. Rather, these activities assist in reaching the psychotherapy goals set by the mental health professional and the client.
This article sponsored by: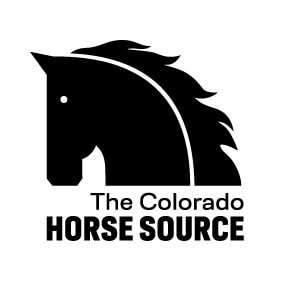 The Colorado Horse Source is an independently owned and operated print and online magazine for horse owners and enthusiasts of all breeds and disciplines in Colorado and surrounding area. Our contemporary editorial columns are predominantly written by experts in the region, covering the care, training, keeping and enjoyment of horses, with an eye to the specific concerns in our region.