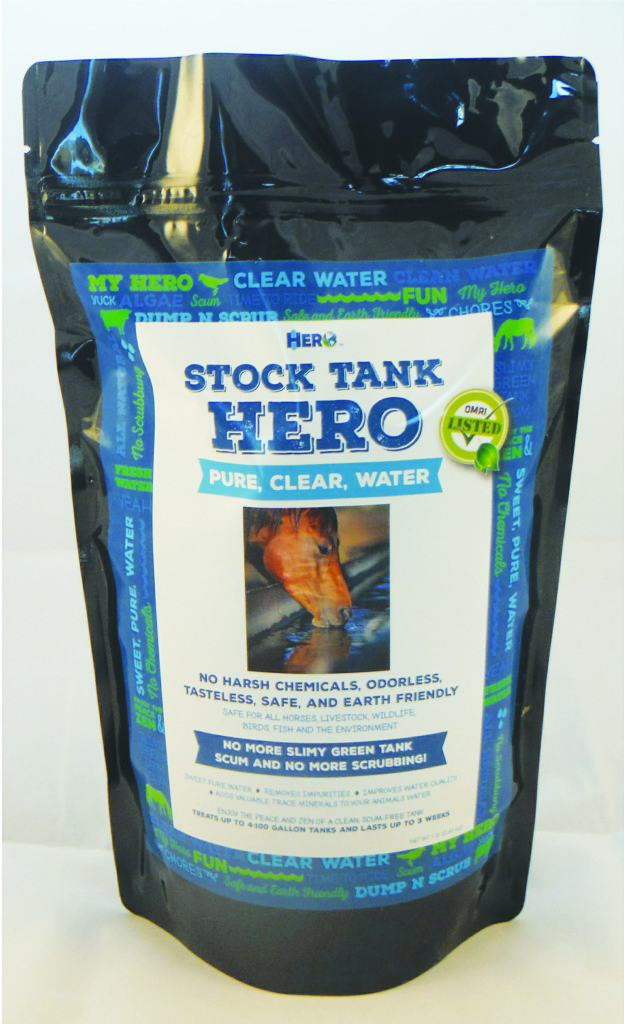 Do you have gross green, slimy stock tanks and automatic waterer's? You want fresh, clean for your horse, but that stock tank gets scummy so fast and who likes cleaning it? If you own or work at a ranch, stable or boarding facility you have lots of stock tanks and automatic waterer's and know how time consuming that chore can be in the heat of the summer…when you could be out riding.
What if you could fill your stock tank with fresh water, put a 100% natural mineral into your water and it magically stops green algae from growing for up to 3 weeks? Get rid of your slimy green tank scum and add valuable trace minerals to your horses' water with Stock Tank Hero. It's 100% safe, non-toxic, natural, organic, odorless and tasteless. Other stock tank additives contain chemicals, or if it's an enzymatic it can take up to a month to work. Others have to be tied into the tank so curious horses don't pull it out and play with it, or come in huge tabs not suitable for small tanks or containers. Stock Tank Hero is safe for all aquatic life, wildlife, exotics and fowl. It's safe and easy to use. No More scrubbing, simply dump and rinse. Stock Tank Hero comes in a 1lb zip-lock pouch with measuring scoop. Find us at the healthranchequine.com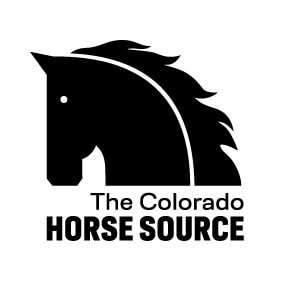 The Colorado Horse Source is an independently owned and operated print and online magazine for horse owners and enthusiasts of all breeds and disciplines in Colorado and surrounding area. Our contemporary editorial columns are predominantly written by experts in the region, covering the care, training, keeping and enjoyment of horses, with an eye to the specific concerns in our region.