EMERALD DOWNS ANNOUNCES HORSEMEN INCENTIVES,
PURSE ENHANCEMENTS FOR 2017 SEASON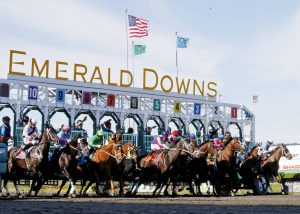 AUBURN, Wash. (January 19, 2017) – Emerald Downs has announced several popular incentive programs will be returning for the 70-day meet that runs April 8 through September 17.
There will be $475,000 in total incentives for the season including:
*The trainer participation incentive program includes an early-bird move-in bonus (February–May), reduced start-up costs (first eight bags of bedding per stall provided), and lower fees on both dorm rentals and mechanical hot-walkers. Also, trainers have the opportunity to recover a portion of their per stall per day costs based on a stall efficiency factor and conservation of utilities.
*Every unplaced starter will receive a $200 participation fee.
*"Ship and Run Incentive Program," in which out of state horses will receive a $400 bonus for their initial start at Emerald Downs. The bonus is for horses whose most recent start was outside the state and have not previously raced at Emerald Downs. In addition, horses must have started for a claiming price of $3,000 or more in each of its three previous starts. First-time starters are not eligible.
Emerald Downs is owned by the Muckleshoot Indian Tribe. In addition to the incentive programs, the Tribe will once again be contributing over $1.4 Million dollars in purse enhancements.
Emerald Downs' stable area opens Saturday, January 28 and training begins Tuesday, January 30. Stall applications are available online at emeralddowns.com in the horsemen section. Or call the race office, 253-288-7751.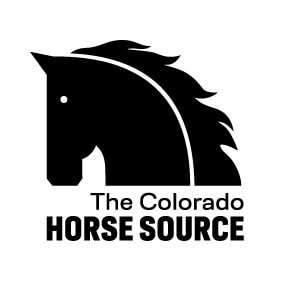 News from the horse industry. Sharing today's information as it happens. The Colorado Horse Source is not responsible for the content of 3rd party submissions.