Acton, CA – Each year riders and their horses are killed or injured after accidents involving motor vehicles in low light situations both in the US and elsewhere. Over the last 12 months, two Metropolitan Los Angeles Communities have been reaching out to make equestrians more aware of these safety concerns. These two communities have seen an unfortunate increase in vehicle vs. horse incidents and have begun educating local residents about the dangers. EquestriSafe is proud to be a part of these outreach programs by providing a specialized reflective set consisting of a leg band set, breast collar cover, and tail wrap. These items are highly visible to motorists and easy for riders to apply.
The Sylmar Neighborhood Equestrian Council, along with Felipe Fuentes, Los Angeles City Council member, have provided over 180 of these sets to local equestrians free of charge.
The Foothill Trails District Neighborhood Council has also started a program to provide these same sets to over 200 riders in the area of Hansen Dam/Lakeview Terrace.
Some things to remember when riding in the evening and after dark:
*Apply your reflective items before you ride out – do not wait until dark.
*Carry a flashlight, headlamp, and flashing red light in case you are caught after dark.
* Wear a reflective vest, reflective sweatshirt or t-shirt when riding.
* Be aware of oncoming traffic and move to the side of the road where possible.
*Cross the street at legal intersections or within pedestrian crosswalks.
You can help by posting highly visible/reflective signage in your community making drivers aware of equestrians, trails, and crossings.
EquestriSafe is dedicated to educating equine owners on animal safety and emergency preparedness.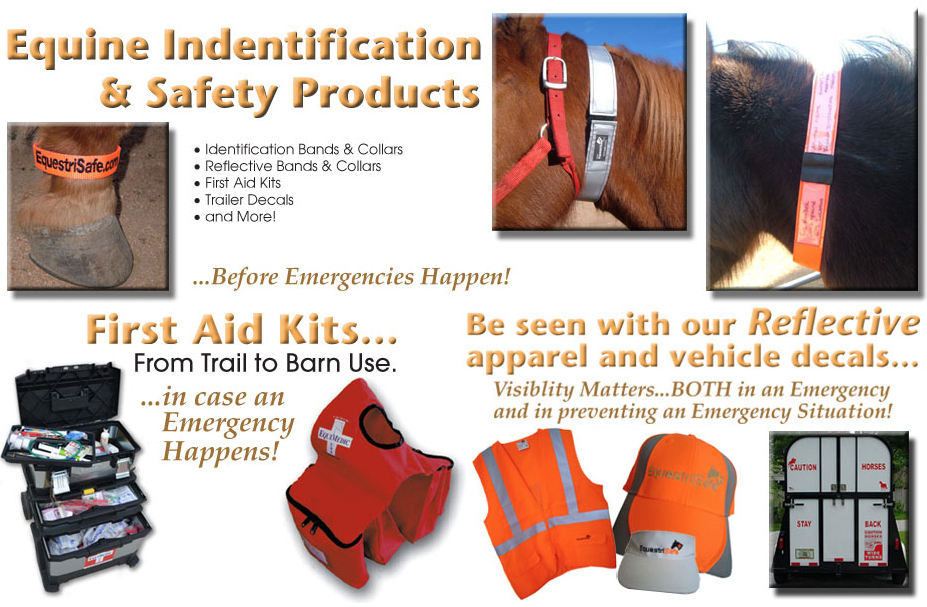 We carry a full range of products including:
Reflective Leg Band sets in 2" or 1" widths. They provide high visibility without impeding the horses' movement. They are constructed of heavy-duty webbing and 3M reflective material to withstand years of use. Secure Velcro closure with a horse-safe minimum breakaway of approximately 32lbs. Visible up to 200 yards.
Reflective Collar and Multi-purpose Horse ID Collar: Made of the same heavy-duty webbing and 3M reflective material as our leg bands, these collars are highly visible, secure, and durable with approximately 100lb breakaway for safety. The Multi-purpose collar has an identification pocket for horse and rider information, making them the perfect choice for evacuations, camping, hunting, endurance riding, foal or mare identifications, and veterinary hospitals.
EquestriSafe is proud to produce all our products in the USA. Owner, Teresa Spencer, has owned and loved horses for over 20 years. She has adopted and trained BLM Mustangs; enjoys trail riding and cowboy racing. She is a member of Equestrian Trails National, CSHA, and AQHA, and speaks on equine safety at major horse events nation wide. She has authored two books and numerous articles. Teresa continues to expand her knowledge base through lessons and clinics with her horses.
Check out all our exciting products at www.EquestriSafe.com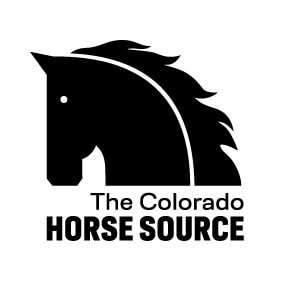 News from the horse industry. Sharing today's information as it happens. The Colorado Horse Source is not responsible for the content of 3rd party submissions.