Farnam introduces Centaura™ Insect Repellent for Horse and Rider – the first and only insect repellent for both horse and rider that is registered in the United States by the EPA, and the only one with Picaridin as the active ingredient. Centaura provides horses with effective protection from flies and mosquitoes for 12 hours and since your horse is not the only one bugged by these flying, biting pests, this long-lasting spray also provides effective 12-hour protection for the entire family from mosquitoes and ticks. It also repels biting flies, stable flies, black flies, gnats, chiggers and sand flies for up to 8 hours. It is no longer necessary to carry separate protection from flies, mosquitoes and ticks for you and your horse. This exceptional, non-aerosol spray works at any angle, even upside down, to get to those hard-to-reach places. One 15-ounce container lasts for 8 to 15 horses/applications and will not leave an oily or greasy residue on your skin or your horse's hair coat. Picaridin, the active ingredient in Centaura, has been tested and recommended by several authorities as safe, effective and the preferred alternative to DEET. For a $1.00 money-saving coupon on Centaura™ Insect Repellent for Horse and Rider, visit the Farnam® Horse Products website at www.farnamhorse.com.
Published July 2012 Issue
This article sponsored by: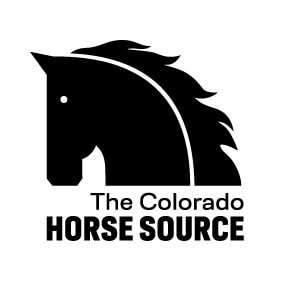 The Colorado Horse Source is an independently owned and operated print and online magazine for horse owners and enthusiasts of all breeds and disciplines in Colorado and surrounding area. Our contemporary editorial columns are predominantly written by experts in the region, covering the care, training, keeping and enjoyment of horses, with an eye to the specific concerns in our region.