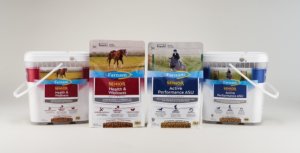 Farnam introduces two new supplements designed specifically for senior horses. Choose one or use both together. As horses age, their digestive systems become less efficient at absorbing nutrients from their feed, which may mean they are missing the complete nutrition they need to feel their best. Farnam® Senior Health & Wellness is an easy-to-digest supplement designed to help fill important nutritional gaps in your senior horse's diet. Packed with amino acids, fatty acids, and vitamins and minerals, this targeted formulation provides nutrients that help maintain a healthy digestive tract.
Farnam Senior Active Performance ASU is for senior horses that are working or in competition. This formula helps maintain normal healthy cartilage and joint function, eases joint stiffness due to normal daily exercise and activity, and supports normal recovery time after strenuous activity. Farnam Senior Active Performance ASU contains omega 3 fatty acids, such as DHA and alpha linolenic acid, and avocado soybean unsaponifiables, which has been shown in research to help maintain joint health. Senior Active Performance ASU also contains antioxidants to support muscle recovery and normal physical performance. These key active ingredients will keep your senior horse in motion day after day.
More information at www.farnam.com.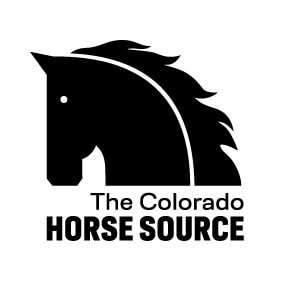 The Colorado Horse Source is an independently owned and operated print and online magazine for horse owners and enthusiasts of all breeds and disciplines in Colorado and surrounding area. Our contemporary editorial columns are predominantly written by experts in the region, covering the care, training, keeping and enjoyment of horses, with an eye to the specific concerns in our region.