Head-turning shine does more than make a great first impression. It also speaks volumes about a horse's overall well-being. When your horse needs to look and feel his best, you need new Laser Sheen Skin® & Coat Supplement. This scientifically formulated blend provides essential nutrients for a radiant coat and healthy skin from the inside out. Formulated by an equine PhD nutritionist, the new Farnam® Laser Sheen® Skin & Coat Supplement provides a show-stopping shine. In addition to a dazzling, shiny coat, it delivers healthy, supple skin and helps strengthen mane and tail.
Laser Sheen® Skin & Coat Supplement contains ceramides — the same fatty acids found in many beauty products for humans. These help retain moisture for a velvety soft coat, as well as help support skin hydration. A proper balance of omega-3 and omega-6 fatty acids supports skin and coat health. It also contains a probiotic to support proper digestion of nutrients, allowing your horse to get the most benefit from each ingredient.There's less waste because the unique extruded nuggets are readily eaten. Feed it year-round and watch your horse bloom. Laser Sheen® Skin & Coat Supplement is available in two convenient packaging options: a 7.5 lb. Farnam Fresh Keeper Bucket and a handy 30-day, 3.75 lb. bag that can be used as a refill. For more information on this product, and other helpful Farnam® products, visit www.farnamlasersheen.com. You can also download your free Grooming Guide at www.farnamhorse.com.
Published in November 2015 Issue
This article sponsored by: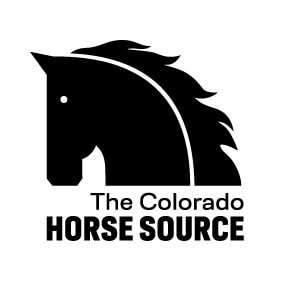 The Colorado Horse Source is an independently owned and operated print and online magazine for horse owners and enthusiasts of all breeds and disciplines in Colorado and surrounding area. Our contemporary editorial columns are predominantly written by experts in the region, covering the care, training, keeping and enjoyment of horses, with an eye to the specific concerns in our region.