Starring Sharon Stone as an Animal Rights Activist
By Andra Constantin
"There's something happening currently in the American West where there are questions about animal suffering… and as human beings we are stewards of the land, and there are two sides," says Christina Moore. The feature film, Running Wild, starring Sharon Stone, by ESX Entertainment, has been scheduled for limited release in the fourth quarter of 2016. Lucky horse flick fans will be able to catch this new, American experience centric film during the EQUUS Film Festival, which takes place at the Village East Cinema on November 17-20 in New York City.
At the wrap of an hour long interview, producer Ali Afshar, graciously offers to dial in Christina Moore. Ms. Moore is a supporting actor in Running Wild, as well as writer and co-producer of the film. Moore delivers a strong pitch for the script that she developed with producer Ali Afshar and writing partner Bryan Budnik.
"Dorian Brown is the main character. Sharon Stone is an animal rights activist who is a billionaire. It's a love story, it's a story of redemption; it's the magic of the relationship that happens between a human and a horse… [Running Wild is] absolutely stunning!"
Ali Afshar shares in that sentiment, "Running Wild is such a good story and it's so pretty – being shot where I grew up. It just came out so great, and it's just such a heartwarming story. That was a big surprise, that it looked so pretty. I think people are really going to like it."
The original idea for the script was Christina's, so Afshar knew who to call upon when he decided to make a movie about the plight of mustangs on the range for a line of inspirational films with commercial appeal made by ESX Entertainment, in partnership with Protect the Harvest.
On the heels of his new record title for the world's quickest Subaru at 194 mph at the NHRA Northwest Nationals, Afshar the actor, racer, and movie producer, responsible for the production of six films set to release in 2016-2017, tells how Running Wild came to be entered into the EQUUS Film Festival for its 2016 running.
"I called Forest Lucas, my boss, and we just said 'let's do this.' I didn't know much about the festival, I don't know much about festivals in general. So when I heard about it, I thought, 'oh what a perfect fit.' We're lucky and honored that they wanted us to be a part of it. I'm excited. I don't know what to expect. I hope I can be there myself. This will be a new thing for us and I'm looking forward to it."
ABOUT THE EQUUS FILM FESTIVAL
The annual EQUUS Film Festival, founded in 2013 by Lisa Diersen, is the first event of its kind to offer a home to the storytellers of the horse world, with films, documentaries, videos, commercials and shorts from around the world and also cultural elements of fine equestrian art and literature.
This year's EQUUS Film Festival will take place November 17-20 in New York City. For more about the EQUUS Film Festival films contact Lisa Diersen at [email protected] or 630-272-3077 and for sponsorships contact Diana De Rosa, [email protected], 516-848-4867. www.equusfilmfestival.net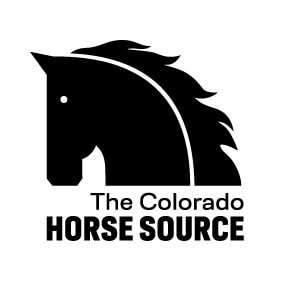 News from the horse industry. Sharing today's information as it happens. The Colorado Horse Source is not responsible for the content of 3rd party submissions.