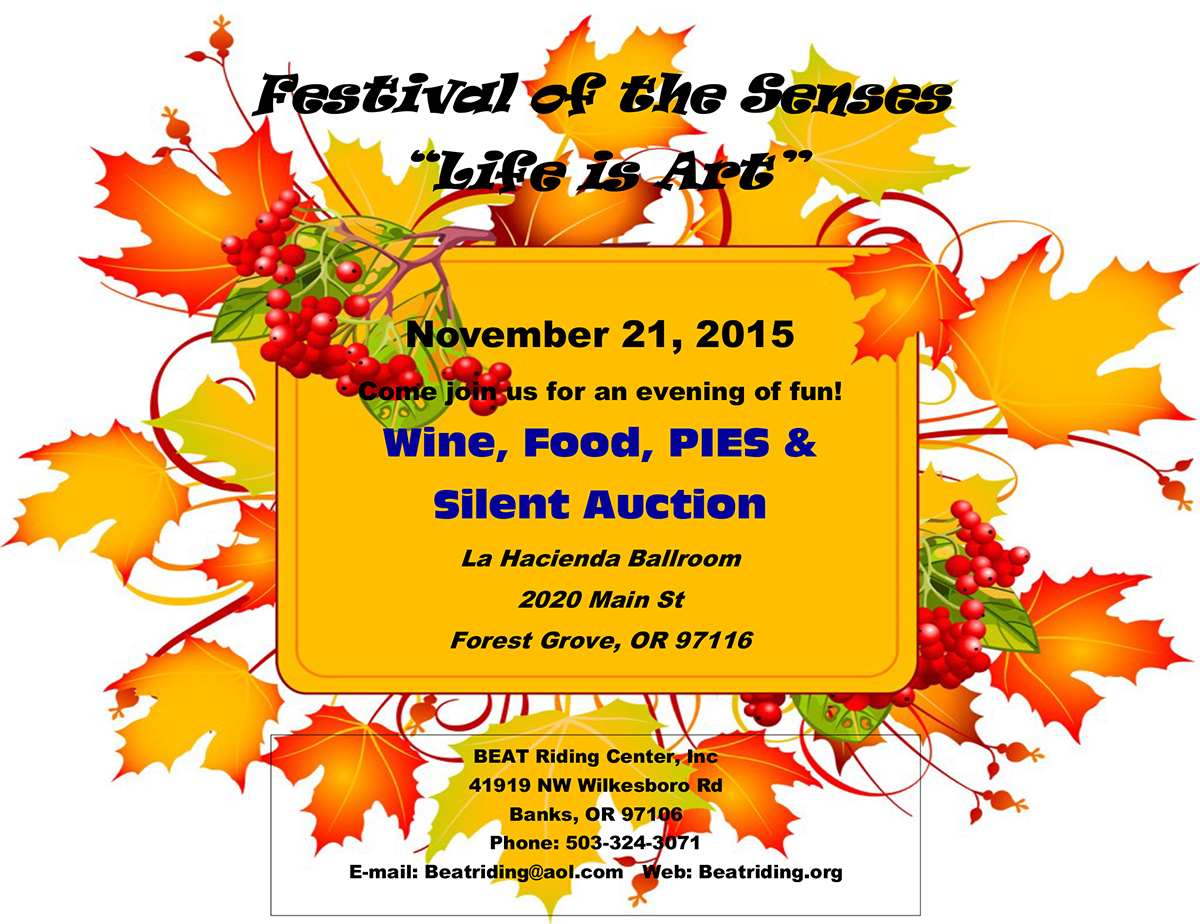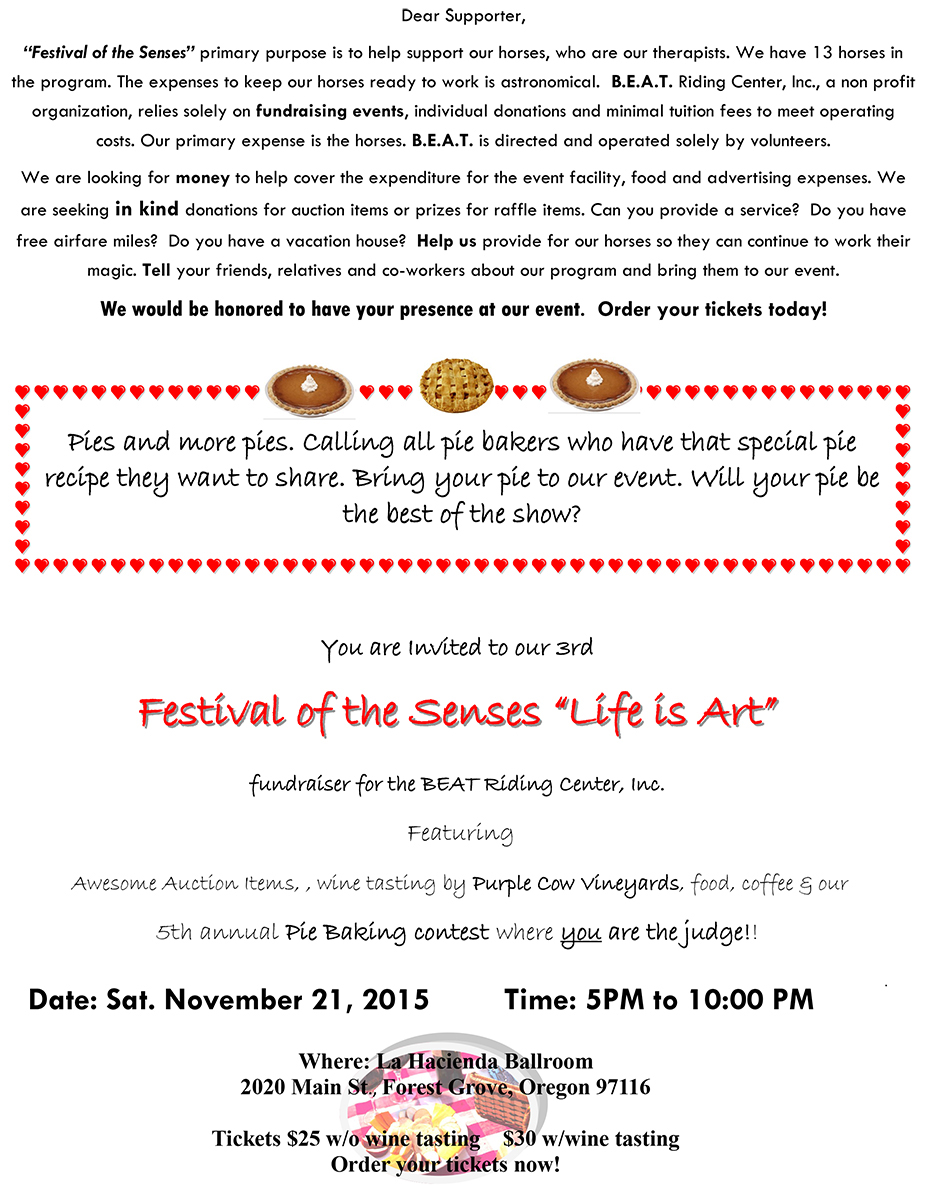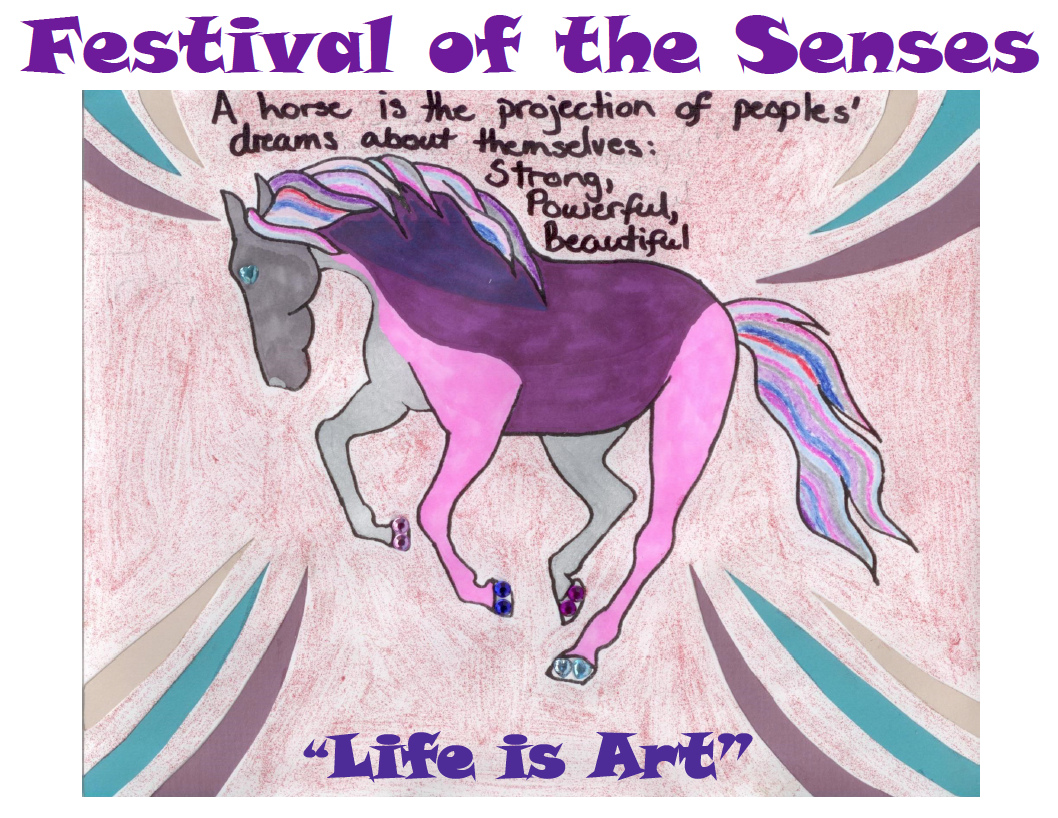 B.E.A.T. Riding Center, Inc.
41919 NW Wilkesboro Rd
Banks, Oregon 97106
Phone: 503 324-3071
Email: [email protected]
Web: Beatriding.org
Find Us On Facebook
Dear Supporter,
"Festival of the Senses" primary purpose is to help support our horses, who are our therapists. We have 13 horses in the program. The expenses to keep our horses ready to work is astronomical. B.E.A.T. Riding Center, Inc., a non profit organization, relies solely on fundraising events, individual donations and minimal tuition fees to meet operating costs. Our primary expense is the horses. B.E.A.T. is directed and operated solely by volunteers.
We are looking for money to help cover the expenditure for the event facility, food and advertising expenses. We are seeking in kind donations for auction items or prizes for raffle items. Can you provide a service? Do you have free airfare miles? Do you have a vacation house? Help us provide for our horses so they can continue to work their magic. Tell your friends, relatives and co-workers about our program and bring them to our event. We would be honored to have your presence at our event. Order your tickets today!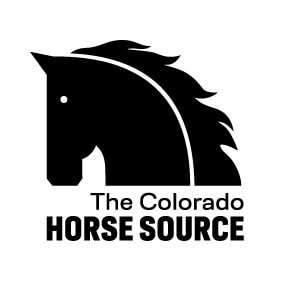 News from the horse industry. Sharing today's information as it happens. The Colorado Horse Source is not responsible for the content of 3rd party submissions.