(Pequannock, NJ – June 17, 2015)  —  He was named after a cartoon character's catchphrase, but harness racing world champion Foiled Again has been nothing but serious when it comes to making money. The 11-year-old pacer is the richest Standardbred in history, entering 2015 with nearly $7 million in career purse earnings.
And now this model of consistency on the racetrack has become a real model. Breyer has joined countless fans amazed by Foiled Again's ability to compete successfully at the sport's highest level year after year and is honoring the ageless wonder with a portrait model created in his likeness.
Most harness racing horses earn the bulk of their lifetime money at ages 2 and 3 – the years during which the greatest number of lucrative stakes are offered – but Foiled Again has defied convention, banking more than $5.8 million after turning age 6. In fact, his earnings during that span alone outdistance the next richest pacer in history by more than $1 million. He is the only harness racing horse to compete solely in North America and earn more than $1 million for three consecutive years, a feat he accomplished from 2011 through 2013.
In 2011, at the age of 7, Foiled Again was named the Dan Patch Award Pacer of the Year by the U.S. Harness Writers' Association. He is the only pacer older than the age of 4 ever to receive the honor. In 2013, at the age of 9, he won the Breeders Crown Open Pace to become the oldest Standardbred to win a Breeders Crown event. In addition to his victory in the Breeders Crown, Foiled Again during his career has won many of the sport's top stakes for older pacers, including the Canadian Pacing Derby, Ben Franklin Pace, TVG Free For All Series Championship, George Morton Levy Memorial Pacing Series, Bobby Quillen Memorial, and Molson Pace.
The bay gelding also holds the record for most miles in 1:55 or faster and at the age of 9 equaled the world record for the fastest mile ever by an older pacer on a five-eighths of a mile racetrack, winning in 1:48 at The Downs at Mohegan Sun Pocono.
Born on May 8, 2004 in central New Jersey, Foiled Again is a son of stallion Dragon Again. He was named by breeder Barbara Matthews, who recalled her daughter watching Rocky & Bullwinkle cartoons and hearing villain Snidely Whiplash often exclaim, "Curses, foiled again!"
Foiled Again has been driven throughout the majority of his career by Yannick Gingras and trained by Ron Burke. He is owned by the Burke Racing Stable, Mark Weaver and Mike Bruscemi, and the JJK Stables group of Joseph Koury, Joseph Koury, Jr. and Kevin Koury.
Weaver once said he hoped to someday find another horse like Foiled Again, but knows the odds are against it.  "It's like saying you want to find the next Michael Jordan," Weaver said. "It's sort of unreasonable."
Breyer's Foiled Again Traditional model is available now from Breyer retailers everywhere. Breyer's special edition Stablemates version of Foiled Again will be the kid's giveaway item on Hambletonian Day, Saturday, Aug. 8, at The Meadowlands Racetrack, East Rutherford, NJ. For additional Stablemates availability call Moira Fanning at 609-371-2211.
A "launch party" for the Foiled Again Breyer Model will take place on Sat., July 4 at The Downs at Mohegan Sun Pocono, the scene of his historic Breeders Crown triumph.  Foiled Again is scheduled to race in the Ben Franklin Free For All Pace, one of four feature races on the $2 million Sun Stakes race card.
About Breyer Animal Creations®
For horse-crazy girls, there are only two kinds of horses: real horses and Breyer model horses. The iconic Breyer brand, a division of Reeves International, was founded in 1950, and is the leader in creating the world's most authentic and realistic model horses for play and collecting. These hand-painted, collectable model horses and animals have a worldwide following, thanks to the incredible sculptures that form the foundation of the line. Today, Breyer has expanded its play lines to include play sets, craft activities and horsey accessories for its younger fans and its collector lines to include resins, crystal and porcelain. To see the complete line of Breyer horses, and to learn more about Breyer events and the model horse hobby, visit us at BreyerHorses.com!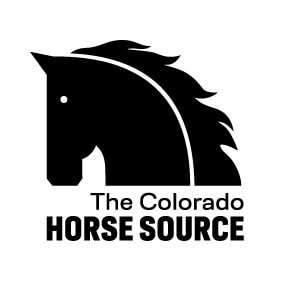 News from the horse industry. Sharing today's information as it happens. The Colorado Horse Source is not responsible for the content of 3rd party submissions.