FORT COLLINS – A transformative gift of $10 million from the Helen K. and Arthur E. Johnson Foundation is launching plans at Colorado State University to build a state-of-the-art equine hospital that will be among the world's best in teaching veterinary students, promoting discoveries in equine medicine and providing specialty care for horses.
"We deeply appreciate this generous gift from the Johnson Foundation, and greatly value its leadership in supporting health and education across Colorado," CSU President Tony Frank said. "The Foundation has been a dedicated supporter of university programs for more than 20 years, and this gift will provide a monumental step forward for equine veterinary medicine at Colorado State."
The $10 million gift is the lead contribution in establishing the Helen and Arthur E. Johnson Family Equine Hospital. Facilities will total some 180,000 square feet at a projected total cost of $47 million.
Leading-edge veterinary technologies
Among the most impressive features planned at the new hospital:
a high-resolution computed tomography (CT) scanner – the only one of its kind in the region – for use in standing patients, without general anesthesia, for accurate and low-stress diagnosis of disease and injury in the head and neck;
access to a rarely available 3 Tesla magnetic resonance imaging (MRI) scanner, to be installed in a new CSU research facility adjacent to the new hospital, for precise medical diagnosis in horses;
eight isolation stalls providing the highest level of biosecurity to treat horses with infectious disease; and
significant expansion of the university's highly respected Equine Sports Medicine and Rehabilitation program, made possible in a combined effort with CSU's Orthopaedic Research Center.
In the new hospital, CSU's 27 equine clinicians will care for about 4,000 horse patients each year, and will continue to conduct clinical studies that provide new knowledge for equine medicine, often translating into human health. Also benefitting from the new hospital will be veterinary students in the CSU Doctor of Veterinary Medicine Program; they number about 550 at any given time.
Love of horses helps inspire gift
"Our family Foundation's partnership with Colorado State University goes back more than 20 years, and we have long valued the institution's national leadership in veterinary research, treatment and education. We're honored to help further CSU's admirable mission by supporting construction of this new equine hospital that will deliver cutting-edge equine research and treatment," said Lynn Campion, chairman of the board of trustees for the Helen K. and Arthur E. Johnson Foundation, based in Denver.
Campion, granddaughter of the organization's founders, trains and rides Western performance horses and has authored two books, "Rodeo: Behind the Scenes at America's Most Exciting Sport" and "Training and Showing the Cutting Horse." Western heritage and devotion to horses will be strongly reflected in the new hospital, inspiring a philosophy of advanced medicine, excellent teaching and compassionate veterinary care.
"I'm incredibly grateful for this transformational gift to Colorado State University," said Dorothy Horrell, a member and past president of the CSU Board of Governors. "The Johnson Foundation has a long history of supporting the people of Colorado, and this gift is another example of its thoughtful and distinctive philanthropic work. The Helen and Arthur E. Johnson Family Equine Hospital will be the finest facility of its kind, and its impact will cement CSU's reputation as a world leader in equine and translational medicine."
A centerpiece on CSU South Medical Campus
The Helen and Arthur E. Johnson Family Equine Hospital will join the Institute for Biologic Translational Therapies (IBTT) as highlights at Colorado State's expanding South Medical Campus. The primary facilities already established on the South Medical Campus are the James L. Voss Veterinary Teaching Hospital, the Robert H. and Mary G. Flint Animal Cancer Center, the Gail Holmes Equine Orthopaedic Research Center and the Diagnostic Medicine Center, which houses the CSU Veterinary Diagnostic Laboratories.
The new equine hospital and the IBTT, which will advance regenerative treatments for animals and people, are centerpieces of South Medical Campus expansion plans, with construction and renovation costs expected to total $150 million to $175 million for multiple facilities in the next two to five years. The equine hospital and IBTT will be built near CSU's established veterinary facilities, and programs will be closely aligned for efficiencies and significant gains in teaching, research and clinical services.
"We are very thankful for the lead gift from the Johnson Foundation to establish an equine hospital that will help patients by providing leading-edge care and also will have a resounding effect on the future of veterinary medicine," said Dr. Mark Stetter, dean of the CSU College of Veterinary Medicine and Biomedical Sciences. "This gift represents a remarkable vision for the future of healthcare, and we greatly appreciate the Foundation's support for a hospital that is sure to set standards in equine medicine."
A special hospital just for horses
The university's equine clinical services now are housed in the James L. Voss Veterinary Teaching Hospital. Construction of the Helen and Arthur E. Johnson Family Equine Hospital will move equine services into separate space and will allow for expansion and advancement in all aspects of Colorado State veterinary medicine, which is known for international leadership in a number of specialty disciplines. The university's DVM Program is ranked as the No. 3 veterinary school in the nation.
The new hospital will feature three notable categories of specialized veterinary care for horses, catering to the needs of patients and owners in the Intermountain West, said Dr. Christopher Kawcak, professor of orthopaedics and director of Equine Clinical Services. They are:
Equine critical care and isolation facilities, providing medical attention for critically ill and injured patients, and for horses suffering from infectious diseases;
Equine sports medicine and rehabilitation, providing care for equine athletes suffering lameness and musculoskeletal injury and disease; and
In-patient hospital services, including advanced diagnostics and surgery.
"Put together in our new hospital, these services will offer among the most advanced care available for horses, and our facilities will optimize all of our equine veterinary teaching and operations," said Kawcak, who holds the Iron Rose Ranch Chair in Equine Musculoskeletal Disease and Injury. "We couldn't be more thankful to the Johnson Foundation for helping us take a consequential step forward for the benefit of students, patients, horse owners and the equine industry."
About the Helen K. and Arthur E. Johnson Foundation:
In 1948, Helen K. and Arthur E. Johnson started a philanthropic tradition of thoughtful giving that has thrived for nearly seven decades and four generations of Johnson family members. Through both financial support and strategic guidance, the private family Foundation has helped hundreds of outstanding nonprofit organizations make a lasting impact in communities throughout Colorado and beyond. Learn more at www.JohnsonFoundation.org.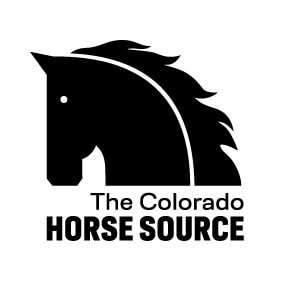 News from the horse industry. Sharing today's information as it happens. The Colorado Horse Source is not responsible for the content of 3rd party submissions.