Building Camaraderie and Promoting Blazer Horses In Montana
Every year, the ABHA plans group vacations to build camaraderie, promote the Blazer breed, and give its members the opportunity to enjoy their horses while riding in the great outdoors. These group vacations are made possible because of ABHA members like Chan and Peggy Libbey who selflessly give of their time and means. This couple graciously opened their Montana ranch so club members and friends could enjoy riding the majestic mountains of Montana, and indulge in the soothing hot springs at Chico.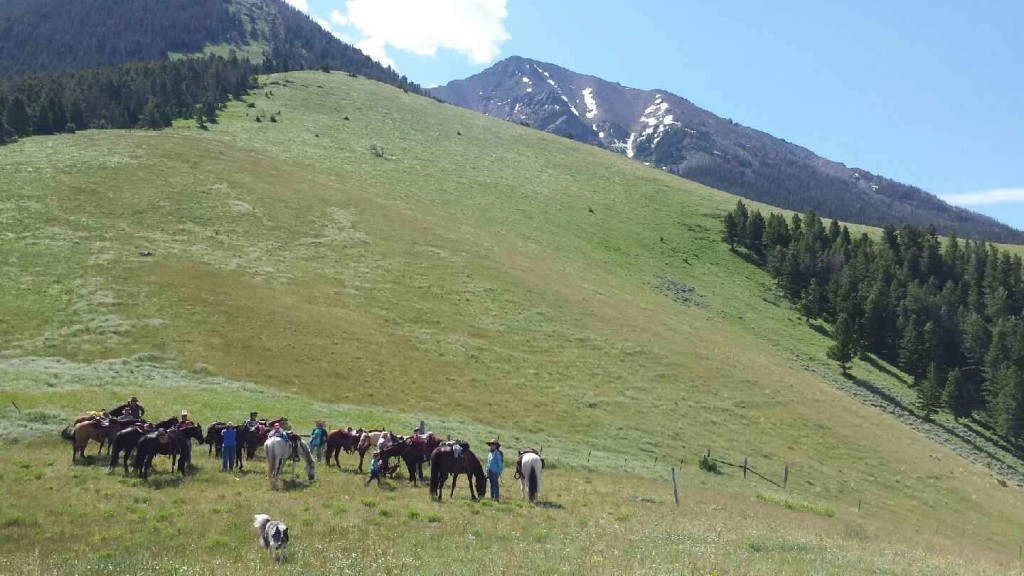 The Libbeys generosity provided ABHA members a cabin to sleep and shower in, delicious group meals for breakfast and supper and corrals, pasture and hay for the horses. What a wonderful time members had riding the breathtaking mountains above the Libbey's ranch, preparing delicious meals together, playing board and card games and relaxing in the hot springs. Who could forget the campfire s'mores and ghost stories told by president Bessie Fletcher?
Breathtaking views, renewal of old friendships and the making of new ones are cherished memories for those who attended. The ABHA would like to thank Marco and Trish Vranish for helping the Libbeys plan, prepare, and carry out this enjoyable vacation. All members and friends of our association are invited to participate next time! Visit Facebook to find out when and where the next group vacation will be! For information about Blazer horses visit blazerhorse.com.
Published in August 2015 Issue
This article sponsored by:
The mission of ABHA is to encourage and support members of the Association, while they raise, exhibit, promote and enjoy the American Blazer Horse. It is also our goal to maintain a history of the Blazer Horse by recording their bloodlines and achievements for the preservation of the breed. blazerhorse.com