Breakthrough Equine Therapeutic Programming for those with cognitive or physical challenges
at the first senior living and care community in the country with an on-site stable.
Horses and humans have always shared a unique bond…
Though no horses call the property their permanent home, they are regular and welcome visitors to the first senior living and care community to offer innovative equine therapeutic programming and research at their on-site day visiting stable. Linked here, please find a short video introducing The Hacienda at the River and "In The Presence of Horses":
http://www.watermarkcommunities.com/the-hacienda-at-the-river-tucson-az/
Barbara Rector of Adventures in Awareness(TM), who created "In The Presence of Horses" equine therapeutic programming exclusively for Watermark Retirement Communities' trailblazing "The Hacienda at the River," is Program Coordinator and head wrangler. "Through interaction via touch, grooming and for some, riding horses, we can improve physical and emotional well-being," she says. "Learning what horses can teach us about life helps awaken our capacity for self-empowerment."
Rector, an internationally noted pioneer in equine therapeutic programming, along with researchers at the University of Arizona Human-Animal Interaction Initiative are studying hard science about the human-horse bond. They are assessing how the equine connection affects patient behavior, emotions, and over-all health, as well as researching the potential for it to reduce or reverse agitation, depression and social isolation.
The Hacienda at the River resident Phyllis Naber looks forward to her weekly "In The Presence of Horses" sessions where she gets to stroke, groom and talk to a 12-year-old mustang named Little Joe. "I love him. He and I could both stand here all day in the stable enjoying this special friendship," she says. Commenting on her Mom's rapid transformation since working with the horses, Phyllis's daughter Sue Rein notes, "The biggest improvement is in her conversational ability. She used to have trouble finding the right word she wanted to say, now you can see it comes pretty easily to her."
"We knew that horses and Seniors are a good match" Says David Freshwater, Chairman & Developer of Watermark Retirement Communities. "There are a number of studies that show that just being in the presence of horses helps reduce agitation, and may reduce the negative effects of cognitive challenges such as Sundown Syndrome."
"It always comes back to the heart," Barbara Rector says. "Horses' heart rates can sync with that of humans, a physiology of heart exchanges. Horses already intuit mind-body connections, how to be present to the communication while being aware of what is going on around them. They develop a palpable relationship that can be seen, felt and shared. Through interaction with horses, residents enhance communication skills and relationship development with an emphasis on trust and choice," she says.
While Barbara Rector has known this at a gut level over her 40 years of working with horses, she and Dieter Steklis, Ph.D, University of Arizona Professor of Psychology, plan to provide scientific proof. "While benefiting residents and guests, our research goal with "In The Presence of Horses," is to identify the component aspects of the horse-human interaction that are responsible for the positive effects we can detect — quantitatively demonstrating the psychological and behavioral improvements to a humans well-being." Comments Rector.
"Several days a week, anyone at our community can join with our Hacienda Homes residents from Assisted Living and Memory Care to be together with the horses and Barbara's team," says Executive Director of The Hacienda at the River, Brenda Ritter. Along with sessions in the stable, the horses are also walked throughout the 7.5-acre community. They visit with those in the courtyard of "The Springs," the Hacienda's state-of-the-art Rehabilitation, Skilled Nursing and Hospice integrative care and wellness center, as well as the "Hacienda Homes" gardens. "Our intent is to integrate everything we do here for the most effective care, and based on feedback from the professional world of psychologists, our equine therapeutic programming is at the forefront of treatment. We've seen a lot of life-enhancing moments already." notes Ritter.
For Watermark decision-makers David Freshwater, Chairman & Developer and David Barnes, President & CEO, adding "In The Presence of Horses" to the Hacienda mix is all part of contributing to innovation in the realm of creative wellness pioneering. "Senior housing has shifted away from just 'taking care' of residents and guests to 'engaging them,' and Equine Therapeutic Programming is a unique and effective way to achieve beneficial engagement," says Barnes.
Boarding Horses of The Hacienda at the River Residents…
Terraced on the banks of Tucson's Rillito River, with many boarding stables nearby, The Hacienda at the River offers to make arrangements to board resident's horses at reputable nearby stables and will transport residents to their horses, or will bring those horses to The Hacienda regularly, on a by appointment basis.
About Watermark Retirement Communities, Inc.
In 2017, the American Seniors Housing Association (ASHA) ranked Tucson-based Watermark Retirement Communities among the nation's 15 leading seniors housing providers. Watermark's commitment to creating extraordinary communities where people thrive dates back 30 years to when it opened its first retirement community in 1987. A privately held company with a reputation of service, success, growth, integrity and financial stability, Watermark Retirement Communities manages over 50 retirement communities coast to coast.
To learn more about Watermark Retirement Communities or The Hacienda at the River, please visit: www.watermarkcommunities.com
For Further Information, images, and interviews:
Please Contact:
Brian Watson,
The Watson Circle
P (323) 665-8819
Email: [email protected]
Tucson freelance journalist referral available upon request.
The Neutra Institute Building 2379 Glendale Boulevard Los Angeles California 90039 (P) 323 665 8819 (E) [email protected]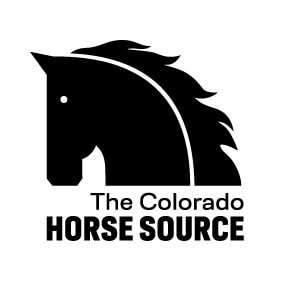 News from the horse industry. Sharing today's information as it happens. The Colorado Horse Source is not responsible for the content of 3rd party submissions.