Hands Down Best Grooming Solution Horses and Dogs Love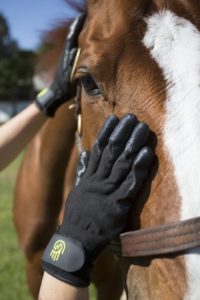 Looking for a gift that keeps on giving and that your horses will gravitate towards? HandsOn Bathing and Grooming Gloves are a revolutionary product.
HandsOn Gloves change the way you bathe, shed and groom your horses and they work wet or dry. The 5-fingered gloves allow for the perfect combination of scrubbing nodules on fingers and palms. They stay on your hands throughout your care for your animals, and are the best shedder on the market.  HandsOn Gloves massage and stimulate circulation improving skin and coat. They are gentle enough to use on sensitive contoured areas of the body.
HandsOn Gloves are carefully designed with hypo-allergenic, bio-friendly components which are clinically proven to be safe for use with humans and animals. You can order them from: www.HandsOnGloves.com
NW Horse Source Publisher's Review: These gloves http://www.handsongloves.com/are fantastic! I brushed both horses and it was perfect timing as they're shedding out their summer coats and the winter coats are coming on. They loved it. It felt like they were getting a massage. The dog was super happy about this attention too. I think it was just as much therapy for me as it was for them. I found myself using both my hands instead of just my right hand, so it was good exercise for me. I love the concept and I highly recommend this product.
This article sponsored by: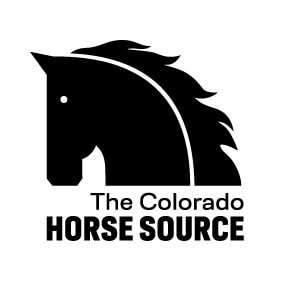 The Colorado Horse Source is an independently owned and operated print and online magazine for horse owners and enthusiasts of all breeds and disciplines in Colorado and surrounding area. Our contemporary editorial columns are predominantly written by experts in the region, covering the care, training, keeping and enjoyment of horses, with an eye to the specific concerns in our region.