Let the games, good times and family fun begin at the 31st Annual Mule Days! Hells Canyon Mule Days will be celebrating Mules and Mule Skinners on the weekend after Labor Day, September 9th, 10th, 11th. From its humble beginnings in 1981, it has progressed steadily and is the fastest growing mule show in the Northwest. This annual event draws mule and donkey owners, and spectators intrigued by this long-eared equine, from all over the West. In 2010 Hells Canyon Mule Days was selected, for the fifth consecutive year, by American Cowboy Magazine as one of the 101 Great Western Events. This year's mule show will be three full days of events that include classes for every age group and skill level. Mulemanship will be on display in everything from driving to barrel racing. The weekend is packed full of mule- related happenings and there is always something to see and do for the whole family. Visitors can enjoy strolling The Green and visiting with vendors, exhibitors and western artists. Tennessee Mule Artist Bonnie Shields from Sandpoint, Idaho, is the Featured Artist at this year's show. Other events include a quilt show and Cowboy Poetry gathering and plenty of good ole'country music. Be sure to make HCMD part of your summer plans and come celebrate with us a Wallowa County Tradition of Mules and Muleskinners. For more information contact Sondra Lozier, 541-426-3271, cell 541-263-0104, toll free 888-323-3271. Visit us: www.hellscanyonmuledays.com for a complete list of events and admission details.
Published April 2012 Issue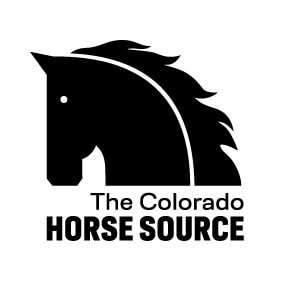 The Colorado Horse Source is an independently owned and operated print and online magazine for horse owners and enthusiasts of all breeds and disciplines in Colorado and surrounding area. Our contemporary editorial columns are predominantly written by experts in the region, covering the care, training, keeping and enjoyment of horses, with an eye to the specific concerns in our region.