Are you ready to build a stronger partnership with your horse?
Starting a youngster or working to overcome training and behavioral problems in an older mount?
Becoming bored with endless round-penning?
Australian equestrian superstars Dan James and Dan Steers of Double Dan Horsemanship are here to show every horse owner the basic steps to a hidden treasure in the diverse and ever-evolving realm of horsemanship! In LONG-REINING WITH DOUBLE DAN HORSEMANSHIP, Dan and Dan demonstrate how long-reining can benefit every equestrian discipline, improving the horse's softness and responsiveness to the aids, and your feel and timing, like nothing else, and all from a safe and controlled position on the ground.
Bring long-reining into your barn with 20 easy-to-understand lessons, explained step-by-step with full-color photographs, including: how to use and hold long reins, how to introduce them to your horse, how to navigate with accuracy and change speed, and how perform lateral work that improves your horse's flexibility and overall movement. Plus, follow along with 8 free YouTube video tutorials that give you an idea of how each exercise works in real time.
"Dan James and his partner in Double Dan Horsemanship, Dan Steers, are very well suited to offer advice in achieving success with long-lining techniques in a friendly, easy-to-follow manner," says FEI 4* judge and long-lining expert Bo Jena.
LONG-REINING WITH DOUBLE DAN HORSEMANSHIP is available now from Trafalgar Square Books (www.horseandriderbooks.com).
176 pages • 137 color photographs • 8 Video Tutorials • $24.95
For more information about this book or the authors, contact [email protected].
Trafalgar Square Books, the leading publisher of equestrian books and DVDs, is a small business based on a farm in rural Vermont.
Find us on Facebook: https://www.facebook.com/HorseandRiderBooks
Follow us on Twitter: https://twitter.com/TSBbooks
Read our blog: http://horseandriderbooks.wordpress.com
This article sponsored by: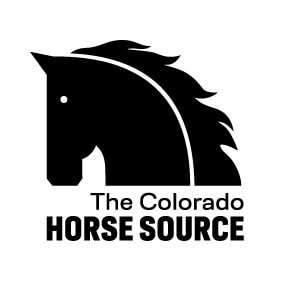 News from the horse industry. Sharing today's information as it happens. The Colorado Horse Source is not responsible for the content of 3rd party submissions.