August 18, 2015 Solvang, California: Horsemanship Radio is proud to be a part of Horse Radio Network represented at the 2015 Podcast Movement, an international podcasting conference held this year in Fort Worth, Texas and happens to be the largest podcasting conference in the world. Founder of the Horse Radio Network, Glenn Hebert developed it into one of the top five podcasting networks in the world, as announced at the conference last week. It's a unique position for an equine internet radio show to be amongst the most successful podcasts in the world.
Their growth happened with a lot of hard work and a belief that if you have fun, others will join you. One show grew to eight and two hosts grew to twenty. Now 130,000 listeners in 92 countries, have sought out the network. To date, HRN has 4,200 episodes, featured over 6,000 guests and reviewed over 600 products. The largest show is 'Horses in the Morning,' airing every weekday morning in a radio-style format that's unlike anything else in podcasting, especially in the horse world.
With an impressive 70% sponsor retention rate, no doubt the sponsoring companies including Equestrian Collections, Omega Alpha, Kentucky Performance Products, Index Fund Advisors, Omega Fields, and Monty Roberts University believe in and commit to HRN.
"We owe much of the success of HRN to our fabulous hosts," Glenn humbly states. "We are so lucky to have the most entertaining, engaging hosts in the world of podcasting." Glenn and his wife and partner Jenn Hebert, long time horsewomen herself, have been pleased with the response the show is getting by guests and listeners.
Podcasting is now going mainstream, assuring HRN can continue to dominate the horse world in Internet Radio.
Listener responses have been generous: "The Horsemanship Radio Show with Debbie is so good that although you air them on Horses In the Morning, I listen to them again on their download because they are just so inspiring.   Jen's updates about Pablo are interesting as my quarter horse doesn't seem to be real keen on going to our weekly lessons."  Shae, Canada
The Horsemanship Radio Show is dedicated to the exploration of good horsemanship throughout the world. Recent guests have included Four Star Eventer Bunnie Sexton, Endurance Legend Beverly Gray, Christy Landwehr of the Certified Horsemanship Association and Temple Grandin, author and renowned animal behaviorist.
Since launching in the fall of 2013, guest include Monty Roberts, Joel Baker, Charlotte Bredahl, Dr. Robert Miller, Ada Gates, Joe Camp, Phillip Ralls, Carrie Scrima, Sean McCarthy, Sandy Collier, Mark Herthel, Julie Malick, Leigh Wills and Ann Lindberg contributing their knowledge of horsemanship. Title sponsored by Index Fund Advisors IFA.com with show sponsors OmegaFields.com and www.MontyRobertsUniversity.com. and hosted by Debbie Roberts Loucks (Monty Roberts' daughter) the show includes segments, tips and interviews exploring good horsemanship.
Horsemanshipradio.com is the fastest growing program on the Horse Radio Network which dominates horse programming podcasting in the United States. A podcast is nothing more than a radio show online.  The advantage over regular radio is the many choices of how and when to listen to the shows.  With podcasts people can listen on the website using the players in each show listings or by downloading the free app and listen on their 'smart' phones. The shows are found in iTunes for free. It is all about choices.  People listen while cleaning stalls, on a trail ride, or driving to a horse show.
Host Debbie Roberts Loucks shared that "We are excited to be a part of the shaping of the way media helps the horse industry now." The shows are aired the 1st and 15th of every month and can be found here: www.HorsemanshipRadio.com  Or listeners can also search for the Horsemanship Radio on the Horse Radio Network here: http://www.horseradionetwork.com/ or download the app here: https://itunes.apple.com/us/app/horse-radio-network/id672259386?mt=8
It can be found free on iTunes: https://itunes.apple.com/us/podcast/horsemanship-radio-episodes/id657184487
And Android: https://play.google.com/store/apps/details?id=com.horseradionetwork.hrn
This article sponsored by: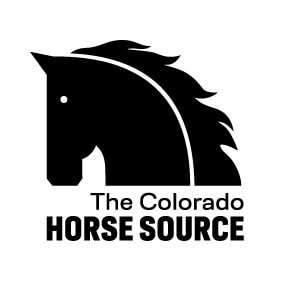 News from the horse industry. Sharing today's information as it happens. The Colorado Horse Source is not responsible for the content of 3rd party submissions.