Founder Amanda Chaplin Hands the Baton and Heads for College
WELLINGTON, Florida – July 28, 2015 – Although Horses Healing Hearts (HHH) Mentorship Program founder Amanda Chaplin is leaving for Boston University in August, her program is thriving and well positioned for growth. Chaplin began volunteering with HHH in 2009 and developed the HHH Big Brother Big Sister Mentoring program in 2013 when she was a junior at the Dreyfoos School of the Arts in Palm Beach. HHH is a unique preventative education and equine assisted therapy program for children living with alcoholism and addiction with a large volunteer to child ratio, so Chaplin saw her Mentoring program as an opportunity to build individualized relationships with the children, and to combine equine experiential learning with building a healthy relationship with an influential role model.
Chaplin's departure will leave a void, but the program is solid and poised for growth thanks to Chaplin's hard work, and in part because her successors Jacqueline Weber and Nick Baldwin have experience as Student Coordinators of the current program. HHH's new Children's Program Facilitator Lisa Gibson will act as Mentorship Director, working closely with Jacqueline and Nick to manage the program, attend sessions and oversee the weekly implementation of the mentor relationships.
Chaplin acknowledges that the program has been an incredible growth experience for everyone because along with the other mentors and volunteers, "we have learned equally as much about the children as we have about ourselves."  "We can all agree that through our involvement in the program we have all inspired each other so much – in our school work, personal goals, or even increasing self confidence."  Although Chaplin believes she is leaving the program in good hands, the transition is bittersweet. "I'm overjoyed that all of my hard work has paid off and I have been able to achieve my dream in making a difference in the lives of others," said Chaplin.  "At the same time, I will miss everything that goes into the events, the people and especially the smiles plastered on the kids face when they attend an event."
Chaplin hopes the program will continue to grow and encourages students to check out the application on the HHH website.  She notes that the ideal candidate is "someone who establishes what a healthy role model should be – a well-rounded student who has a positive attitude and is willing to help their community." Each potential mentor has to fill out an application, go through a background check and then HHH will determine if they work well with the children to be a role model.
Chaplin plans to continue her philanthropy while majoring in Nutrition within the Sargent College of Health & Rehabilitation Sciences at Boston University. She will begin her journey a week early with their FYSOP (First Year Student Outreach) program where they go into the greater Boston area and work on community service projects.
HHH Founder and Executive Director Liz Olszewski shared mixed emotions about losing Chaplin to college, "Amanda is an incredible young woman who has brought so much to the children at HHH." Olszewski continued "I cannot thank her enough for starting this wonderful program and along with everyone at HHH I wish her the very best at Boston University and in her career.  I know that wherever she goes she will make a positive impact."
About Horses Healing Hearts
Horse Healing Hearts is a unique preventative education and equine assisted therapy program for children living with alcoholism and addiction. We are a 501c3 charitable organization that serves children each week from more than 50 families in Palm Beach County.
Since 2009 HHH has completed more than 900 sessions through 1,800 contact hours with children of alcoholics and addicts age 6-18 who meet weekly for two hour prevention education sessions that consist of peer-to-peer counseling overseen by a certified Prevention / Mental Health Specialist.  Our curriculum is "A Children's Program Kit" – an evidence based program written and disseminated by NACoA (National Association for Children of Alcoholics and the US Department of Health and Human Services.) For more information please visit www.hhhusa.org.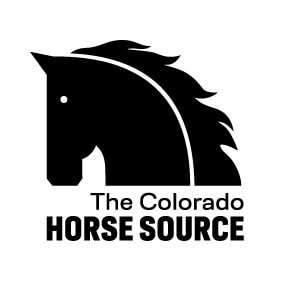 The Colorado Horse Source is an independently owned and operated print and online magazine for horse owners and enthusiasts of all breeds and disciplines in Colorado and surrounding area. Our contemporary editorial columns are predominantly written by experts in the region, covering the care, training, keeping and enjoyment of horses, with an eye to the specific concerns in our region.