Summer Camp at Las Vegas headquarters features weekly medal ceremony
LAS VEGAS (August 9, 2016) — With the Olympic Theme Song playing in the background, Horses4Heroes campers step up on mounting blocks and receive Gold, Silver and Bronze Olympic medals during weekly ceremonies every Friday. More than 180 medals have been presented since camp started June 6. Individual medals are awarded in bowling, archery, fencing, and equestrian games. Team medals have been given out this summer for Stick Horse Polo and Tug O War. Campers representing red and blue teams compete in two age divisions, junior (5 to 7) and senior (8 to 13).
The medal ceremonies cap off an action-filled week during which 30 boys and girls, ages 5 to 13, spend time with horses and farm animals, including riding three days a week, and having fun with archery, fishing, fencing, hiking, playing ranch games, making new friends and enough memories to last a lifetime. Every Friday, campers enjoy a water slide placed in the riding corral and a weekly visit to Texas Station for bowling, Kids Quest and lunch. The cost for one week of camp for members is $125 and non-members pay $225.
The 12-week Horses4Heroes Summer Adventure Camp 2016 is a Time to Ride Challenge Event. More than 300 kids have attended camp so far this summer with two more weeks to go. According to unofficial results posted on the Time To Ride web site, www.timetoride.com, Horses4Heroes is in the lead in the large division. Horses4Heroes won the 100-Day Challenge in 2014.
Trail of Painted Ponies is Horses4Heroes' philanthropic partner for the Time To Ride competition. Participants are asked to register at www.trailofpaintedponies.com. In return, they receive a 20% off coupon, a $5 Ride Pass to be redeemed at the Horses4Heroes Community Equestrian Center in Las Vegas and are entered to win a statue from The Trail's patriotic collection. The winner's name is drawn from those who have registered. One statue will be awarded every month through September.
Local partners supporting Horses4Heroes quest to repeat as national champion include US Bank, Findlay Honda, and Anderson Dairy. Other sponsors include South Point Hotel & Casino, Hollywood Charity Horse Show and Wrangler National Patriot.
Horses4Heroes
Celebrating its 10th anniversary in 2016, Horses4Heroes is the nation's premier non-profit equestrian support group for the military, veterans, First Responders and their families. The organization operates its flagship facility, the Horses4Heroes Community Equestrian Center, located within Floyd Lamb Park at Tule Springs. For more information, visit www.horses4heroes.org or call 702.645.8446.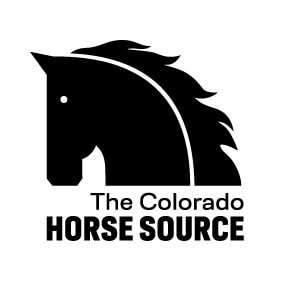 News from the horse industry. Sharing today's information as it happens. The Colorado Horse Source is not responsible for the content of 3rd party submissions.