Wellington, FL (April 04, 2017) – International dressage competitor, trainer, and instructor Luis Reteguiz-Denizard has made a name for himself as a talented, hard working professional in the equestrian industry. Recently, Triple Crown® Nutrition honored Reteguiz-Denizard for his commitment, contributions, and achievements in the sport of dressage with the Triple Crown Dressage Excellence Award at the 2017 Adequan® Global Dressage Festival. Craig Bernstein, Triple Crown's Florida representative, presented the award to Reteguiz-Denizard at the acclaimed winter competition series in Wellington, Florida, which included a tri-color ribbon and engraved silver tray.
Triple Crown Nutrition, an official sponsor of the Adequan Global Dressage Festival, has presented the award to riders throughout the winter show season who demonstrate a high commitment to excellence and have accomplished significant achievements within the sport of dressage. The company, which offers feeds and forages based on scientifically proven fixed formulas, was honored to present Reteguiz-Denizard with the award during the final week of the 2017 competition series.
Reteguiz-Denizard earned the Dressage Excellence Award not only for his successes in the show ring, but also for his dedication to the sport over the course of a long career. Reteguiz-Denizard was always fascinated with horses as a child. Born in the Bronx, his family relocated to Massachusetts when he was 5 years old, and at 12 moved into a home located just across the street from a barn where he was able to begin riding. After graduating from the University of Massachusetts with a degree in Equine Science, he decided to pursue riding professionally rather than his original plan of becoming a veterinarian. Reteguiz-Denizard began to focus on dressage and eventing, steadily working his way up the levels. Commenting on his determination to continue being successful in the show ring today, he said, "What drives me is wanting to give other young people, like me when I was young, the hope and aspirations to know that they can also make it."
Both a USDF Gold Medalist and "L" graduate with distinction, Reteguiz-Denizard founded Delante Equestrian Center for full-service dressage and combined training in 1998. Delante Equestrian Center began as a small training business with just a couple of client horses in the barn, but Reteguiz-Denizard has slowly built his customer base through years of hard work and a good reputation. Previously based in North Smithfield, Rhode Island, his work is now centered in Palm City, Florida, at Standing Oaks Farm.
Almost a decade after starting his own training business, Reteguiz-Denizard found himself on the international stage at the 2007 Pan American Games in Rio de Janeiro, Brazil, aboard the Dutch Warmblood Nalando. In 2015, with his partner Royal Affair, he represented the Puerto Rican Equestrian Federation at the 2015 Nations Cup in Wellington, Florida. Many of Reteguiz-Denizard's students have earned their USDF Bronze and Silver medals, and he is devoted to helping his clients achieve their riding goals as well as to training all types of horses, regardless of breed.
The future is bright for the horses Reteguiz-Denizard is currently riding. "I have a really nice string of young horses coming up all the way from Training Level to Prix St. Georges," he said. Reteguiz-Denizard enjoys doing what he loves year around among top riders and trainers in South Florida's dressage mecca. He conducts clinics regularly throughout the U.S., Canada, and Puerto Rico, and currently trains with former Dutch Olympic Coach Henk von Bergen. "I am very lucky at this moment in time, with great owners and great horses. Everything is going well!" he said.
Based in Wayzata, Minnesota, Triple Crown is the official feed sponsor of the U.S. Dressage Team, the Land Rover U.S. Eventing Team, and the Hermes U.S. Show Jumping Team. Triple Crown is also currently supporting the White Fences Equestrian Center, Wellington Classic Dressage, and the Gold Coast Dressage Association in Wellington. Triple Crown offers feeds using revolutionary formulations and premium ingredients, and was the first company to add prebiotics, probiotics, and organic minerals to horse feed. To learn more, visit the company's official Facebook page or Instagram @TripleCrownFeed, call (800) 451-9916, or visit www.TripleCrownFeed.com. Please direct specific inquiries about Triple Crown Florida to Craig Bernstein at (561) 543-4526.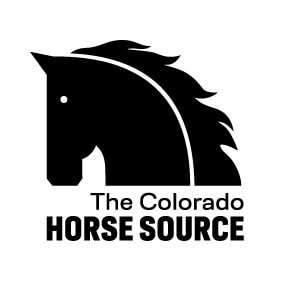 News from the horse industry. Sharing today's information as it happens. The Colorado Horse Source is not responsible for the content of 3rd party submissions.