Pima Medical Institute Becomes only Accredited Veterinary Technician Program in Montana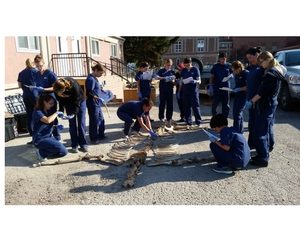 DILLON, Mont. (May 9, 2017) – Pima Medical Institute is proud to announce the recent programmatic accreditation of its Veterinary Technician program in Dillon, Montana, which is offered in collaboration with the University of Montana Western. It is the only accredited veterinary technician program offered in the state of Montana.
The American Veterinary Medical Association (AVMA) just confirmed Pima Medical's new accreditation in late April. The campus is institutionally accredited by the Accrediting Bureau of Health Education Schools.
"Our collaboration with the University of Montana Western is a shining example of how educational efficiencies and outcomes improve with a unified alliance; making student success the first priority," said Pima Medical Institute President and CEO, Fred Freedman. "UMW has been a valuable partner. Jobs have been created and successful graduates will enrich their Montana communities. We are thrilled to play a part in this success story."
Receiving AVMA accreditation helps to elevate a program and validates to employers that it's meeting a higher standard of instructional achievement for veterinary medical education in the United States.
"Institutions that earn accreditation confirm their commitment to quality and continuous improvement through a rigorous and comprehensive peer review," according to the AVMA. The accreditation process is a voluntary one that involves site inspections, curriculum, faculty, and financial reviews, outcomes and other factors.
"Montana has been trying to get a vet tech program for a long time," said Pima Medical Institute Veterinary Technician Program Director, Dr. Jan Winderl. "Vets have been calling us two to three times a month asking about our graduates. The whole state is aware of this program and anxious to hire trained vet techs. Now Montanans won't have to leave the state to get their educations."
With AVMA accreditation, Pima Medical graduates will be able to sit for the Veterinary Technician National Examination (VTNE). The exam tests graduates for skills and knowledge, and even though the state of Montana does not currently require a veterinary technician to be licensed, as most other states do, it may in the near future, said Dr. Rick Scherr, a member of the Montana Veterinary Medical Association's Veterinary Technician Committee and founder of Big Sky Animal Medical Center in Great Falls, Mont.
"It's really about consistency of care," Scherr said. "Veterinary technicians are nurses—animal nurses—and they have pharmacology, anatomy, physiology knowledge. They are taught that in school. They know the pathophysiology and can think their way through a situation."
Currently there is a bill being drafted and will be introduced in the near future that, if passed, will require veterinary technicians to be licensed in Montana. Pima Medical Institute's veterinary technician program in Dillon is currently the only program in Montana where students can graduate and sit for the exam.
"I used to have to fly to Denver and recruit vet techs. Now I don't have to do that. We plan to hire several people from Pima Medical," Scherr said. "Honestly, I want to thank Pima Medical."
Students who enroll in Pima Medical's program start in the veterinary assistant program and then move on to the veterinary technician program. Both programs combined take approximately 18 months. Students are provided externships during the vet assistant and vet technician programs, which gives them hands-on experience at an animal clinic. Often those externships lead to permanent positions.
Winderl said that several of the veterinary clinics that worked with Pima Medical's veterinary assistant students during their externships asked for the same students to come back during their veterinary technician externships. Their skills and training have already become in demand.
"We are educating students with the essential skills they need. They are trained to work with small and large animals, exotics, lab, equine, farm, etc. They're well rounded and prepared."
Pima Medical's vet assistant and vet technician programs were first introduced in Dillon in the spring of 2015. With more than 2.5 million head of cattle and an estimated $1.4 billion in annual livestock sales, it made sense to offer such a necessary program in Montana.
Pima Medical's veterinary technician students learn how to become animal nurses. The curriculum focuses on animal behavior and care, surgical assisting, laboratory testing and nursing procedures. In the veterinary assistant program, students are trained to provide post-operative animal care, teeth cleaning, medication administration, blood draws and more. The programs give students hands-on experience with large and small animals.
The first class of veterinary technician students will graduate on May 26. Students who attend Pima Medical's veterinary programs at the University of Montana Western have full access to classrooms, labs and a surgical suite, campus housing and cafeteria services, and access to university counselors and student services.
Pima Medical Institute is a private, accredited school dedicated to providing students classroom studies paired with real-world training at medical facilities. Established in 1972, Pima Medical Institute helps students become career ready, focusing exclusively on health care professions, including medical, dental, veterinary and nursing fields. Curriculum includes certificate, associate degree and bachelor's degree programs, ranging from nursing, medical assistant and radiology technician to veterinary assistant and dental hygienist.
 
Pima Medical Institute operates 17 campuses as well as an extensive online curriculum. The medical career college has a presence in eight western states with ground locations in Albuquerque, N.M.; Tucson, Phoenix and Mesa, Ariz.; Denver and Colorado Springs, Colo.; Seattle and Renton, Wash.; Las Vegas, N.V.; Houston and El Paso, Texas; Chula Vista, Calif.; and Dillon, Mont. For more information and a complete list of programs offered at each campus, visit pmi.edu or call 1-888-442-5998.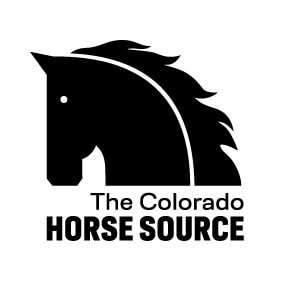 The Colorado Horse Source is an independently owned and operated print and online magazine for horse owners and enthusiasts of all breeds and disciplines in Colorado and surrounding area. Our contemporary editorial columns are predominantly written by experts in the region, covering the care, training, keeping and enjoyment of horses, with an eye to the specific concerns in our region.