Wild Horses Help Shape Spiritual Growth
By Stonewater Staff
Here at Stonewater we are often asked, "Why mustangs?" As we make final preparations for the arrival of our mustangs, we want to share why we chose to make this shift in our ministry.
There are some things mustangs bring to the table that domestic horses simply cannot. Known to be hardy, mustangs must have strong hearts, hard feet, and sturdy bones to withstand life on the range. Their survival instinct is much keener than the domestic horse. This makes them highly sensitive and even clearer mirrors of the humans working with them. 
Horses born in the wild have pure instincts and require those working with them to earn a place of respect, partnership, and trust. It is these qualities that set mustangs apart as strong ministry teammates.
The parallels of how a trainer approaches a wild horse and how we grow spiritually are infinite. By being given a purpose, and a choice, mustangs can become the mirror through which humans see their own relationship with a greater power.
And this is why we are so excited to be bringing our first BLM mustangs to Stonewater Ranch in the coming days! Next month, meet the two new members of Stonewater Mustangs Wild Hearts right here!
To learn more about Stonewater Mustangs and Wild Hearts, and to be a part of what God is doing in teen lives through Horse Adventures, please visit www.yd.org/stonewatermustangs.
This article sponsored by: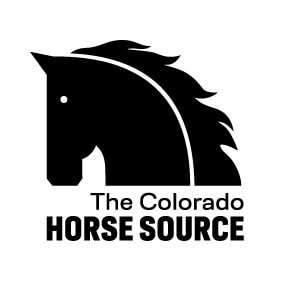 The Colorado Horse Source is an independently owned and operated print and online magazine for horse owners and enthusiasts of all breeds and disciplines in Colorado and surrounding area. Our contemporary editorial columns are predominantly written by experts in the region, covering the care, training, keeping and enjoyment of horses, with an eye to the specific concerns in our region.