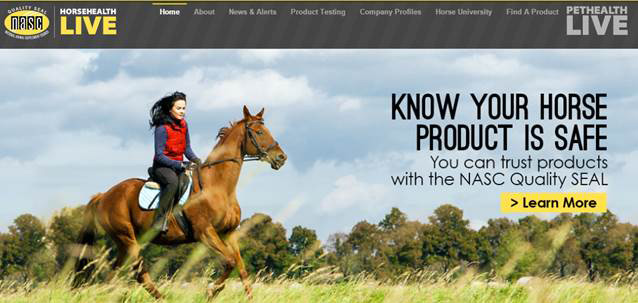 The National Animal Supplement Council (NASC) is working diligently to ensure transparency and quality in the horse health supplement industry for the benefit of consumers, manufacturers, and, more importantly, the animals themselves. To this end, NASC has developed the NASC Seal of Quality. This stamp of approval on qualifying horse supplements assures consumers that:
1. The products they are buying come from a reputable and trustworthy company
2. That the products are exactly what they claim to be.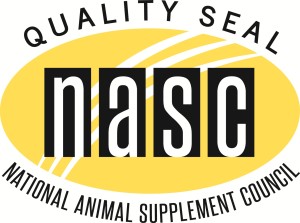 The NASC Seal is an important indicator that consumers should look for when purchasing horse (and pet) health supplements and a differentiator that manufacturers should strive to display on their labels. Supplement manufacturers can apply for membership in the NASC in order to gain access to regulatory experts who can pave the way for bringing their products to market in a manner that earns the trust of pet owners and consumers.
"By joining NASC, animal supplement companies can clearly announce to the world that they are committed to quality, safety and outstanding research to enhance the well-being of animals around the globe," says NASC President, Bill Bookout.
To further enhance safety and well-being in the horse supplement industry, NASC has formed partnerships with Horse Health Live to launch the brand new website HorseHealthLive.com where horse owners and lovers can find comprehensive resources that address equine health concerns, news and issues.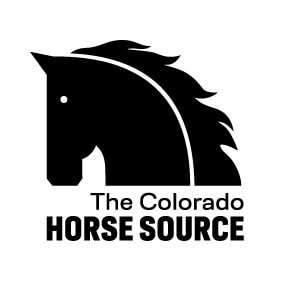 News from the horse industry. Sharing today's information as it happens. The Colorado Horse Source is not responsible for the content of 3rd party submissions.