by Lucas Dreessen
My name is Lucas Dreessen, I am the co-owner and head practitioner at Pacific NW Horse and Dog Therapy.
Pacific NW Horse and Dog Therapy is a local small business providing natural pain relief for horses and small animals using a NASA developed technology called the Magnawave.
This device uses PEMF or Pulsed electromagnetic field to reduce pain and inflammation, while increasing circulation to the effected area.
I am a bioengineering student turned therapy provider. I became interested in the magnawave system when I saw the healing effects first hand. I injured my shoulder and experienced pain whenever my hand moved above my shoulder. I dreaded any time I had to lift something or even put on a jacket. I was told my shoulder would be back to normal in 6-8 weeks, but the pain persisted. After a using the magnawave twice a week for two weeks, my pain was completely gone. It was incredible, and afterwards I thought I've got to get this out there, people need to see what this can
do.
Growing up, I always loved animals, and was fascinated by them. Pets provide us with so much love and joy and are a part of the family. This is why I chose to provide therapy for animals, I want to give back some of the love and care they selflessly give to us. Whenever an animal presents with arthritis, stiffness or general pain, the magnawave can provide quick, natural and lasting relief. we bring this relief right into your own backyard, The magnawave is a mobile unit that requires only an outlet
to run.
So if you have a horse or dog that is suffering from muscle pain, stiffness, weakness, joint inflammation, or arthritis from work, performing or age, the magnawave will provide the lasting pain relief therapy you've been looking for, that your horse or dog deserves.
The FDA approved magnawave therapy device is the solution to your beloved animal's pain. give us a call at 425-215-1030 or email me Lucas Dreessen at [email protected], I'll be happy to answer any questions you have about the magnawave and the services it can provide.
For more information, check out our website, or look us up on Facebook.
Thanks for listening, and I look forward to putting the foal back into your horse, and the puppy back into your dog.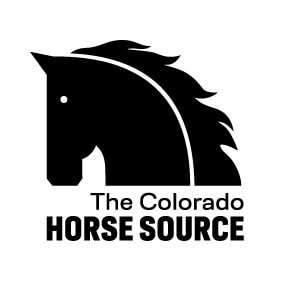 News from the horse industry. Sharing today's information as it happens. The Colorado Horse Source is not responsible for the content of 3rd party submissions.