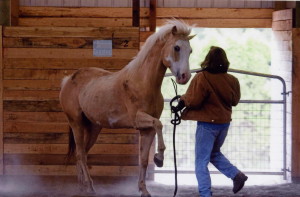 Horse trainer Missy Wryn recently released her long awaited Starting Under Saddle 4-disc DVD set, just in time to plan for spring training. From the ground to the trail, Missy demonstrates the process of starting a horse under saddle using a gelding and a mare. The contrast in behavior between the two horses reveals the range of possibilities a rider/handler may face while working with a young horse. 
Internationally recognized horse whisperer and Professional Humane Educator Missy Wryn provides comprehensive horse management, horse training and effective communication workshops, clinics, and presentations across the country and at her Zen Barn in Estacada, Oregon. Missy is the producer of the "free for viewing" Training the Whole Horse® and Starting Under Saddle video series, plus founder of HorseMAREship™ and DO NO HARM Productions. Missy is the creator of the All-In-One Bitless Bridle, founder of IRON FREE RIDING, the "B" Horse Club and the Equine Support Center for Fibromyalgia. 
For more information visit Missy Wryn's website at MissyWryn.com or call toll free (888) 406-7689.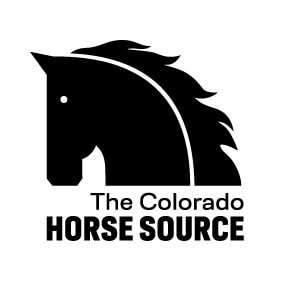 The Colorado Horse Source is an independently owned and operated print and online magazine for horse owners and enthusiasts of all breeds and disciplines in Colorado and surrounding area. Our contemporary editorial columns are predominantly written by experts in the region, covering the care, training, keeping and enjoyment of horses, with an eye to the specific concerns in our region.