Details Announced!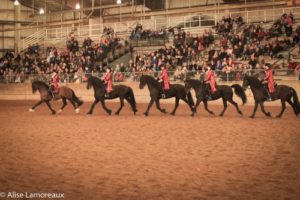 Make plans now to "horse around" at the Northwest Horse Fair and Expo 2018, presented by Akins Trailers, March 23 through 25, 2018 at the Linn County Fair and Expo Center in Albany, Oregon.  "We're pleased to present the Northwest Horse Fair and Expo 2018, now in it's 19th year in Albany! We have plans for another fine event, packed with horse fun, education and entertainment!" said John Cloe, Event Founder and Manager. "We'll showcase world-class riders and horse trainers, engaging equine entertainment, breed demos, workshops, clinics and seminars, plus we offer shopping at the largest equine-related trade show in the Northwest!"
A diverse group of first-class clinicians from across the U.S., will deliver daily clinics, on topics of interest to all horsepeople, from amateurs to professionals. Josh Lyons of Lyons Legacy will headline the clinicians, presenting General Horsemanship clinics. Plus, expo attendees can anticipate presentations on a variety of disciplines, including: Debbie Riehl-Rodriguez featuring Dressage; Steve Rother presenting General Horsemanship; Elizabeth Graves conducting clinics for Naturally Gaited Horses; Julie Alonzo providing Working Equitation clinics; and Bonnie Davis offering Horse Camping. In addition, radio and on-line TV host of Speaking with Horses, Wayne Williams, will be on hand.
"We're pleased to once again host a super event that we featured last year: the Mustang Adoption Challenge!" said Mr. Cloe. "This event features youth and adults working with mustangs acquired through a program run by the non-profit organization, Teens and Oregon Mustangs. Contestants have just three months to train their horses for a series of competitive events that you'll see here at the Northwest Horse Fair and Expo 2018.  And spectators have a chance to take a mustang home through the live auction held after the finals of the competition, on Sunday March 25!" For more information on the Mustang Adoption Challenge 2018, go to http://www.teensandoregonmustangs.org
BreyerWest will return to the Northwest Horse Fair and Expo for 2018. The model horse show features a competition with model horses, plus workshops and activities for model horse hobbyists. BreyerWest offers three days of Breyer fun, including free Stablemates painting for kids, hands-on workshops and free demos with hobby experts.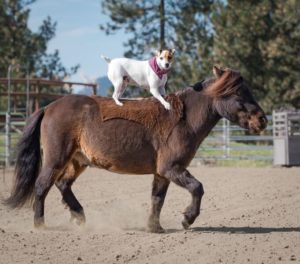 A captivating line-up of entertainment is coming into focus for this year's Northwest Horse Fair and Expo 2018.  Spectators won't want to miss the tiny canine and equine duo, Spanky and Dally, as they put on their extraordinary "dog and pony show"! The lively, funny and engaging duet is certain to capture the hearts of audiences young and old! And the BlackPearl Friesian Dance Troupe will light up the arena with a fantastic program, featuring beautiful horses with sweeping manes, bright costumes, and clever choreography set to music. Always a crowd pleaser, the Breed Showcase and Stallion Reviews will highlight a diverse variety of equine breeds, colors and talents, accompanied by educational information outlining the strengths and assets of each breed. Plus the stall barn housing the horses will be open to the public to visit the horses, their owners and trainers.
Scores of trade show booths encompassing two buildings will house the Northwest Horse Fair's huge trade show! From 10' x 10' booths to indoor and outdoor trailer displays, vendors from all over the country will provide a shopping mecca for horse enthusiasts! Customers will find a collection of shopping treasures, including: trailers, clothing for rider and horse, feed, farm supplies and products, saddles, bridles, gifts, home décor items, services and much more!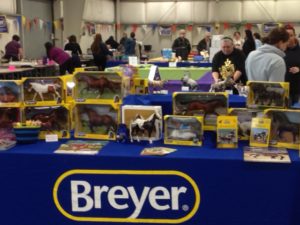 Applications are now being accepted for participation at the Northwest Horse Fair and Expo 2018, including: trade show vendors; Stallion Review and Breed Showcase participants; clinic participants; and advertisers in the event program. Applications can be viewed and printed at www.equinepromotions.net.
For more details about the Northwest Horse Fair and Expo 2018, go to www.equinepromotions.net, email [email protected], call 765-655-2107, or join us for late breaking details and excitement, on Facebook (Northwest Horse Fair & Expo (NWHF)) and Twitter (@NWHorseFair).
Sponsors for the Northwest Horse Fair and Expo 2018 include: Akins Trailer Sales, the presenting sponsor; Beelart Embroidery, the official event embroiderer; KMTR-TV, Youth Day sponsor; Logan Coach Trailers; The Northwest Horse Source, the official publication of the Northwest Horse Fair and Expo; Phoenix Inn & Suites, the hosting hotel for the Northwest Horse Fair and Expo; and Wilco.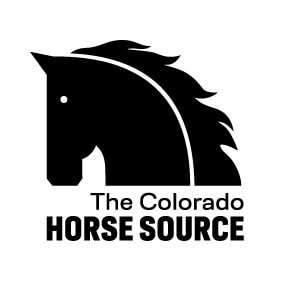 News from the horse industry. Sharing today's information as it happens. The Colorado Horse Source is not responsible for the content of 3rd party submissions.