Oklahoma City, Okla. – Each year the National Reining Horse Association (NRHA) allows current NRHA members to nominate their peers for five NRHA Professional of the Year awards. Nominees must exemplify excellence in the reining community, and are chosen based on their mastery and contribution to promoting the sport of reining and NRHA. These individuals should set an example of integrity and sincerity within the reining community and to the public. In addition, ensuring the welfare of the reining horse should be the top priority for an NRHA Professional.
The five categories for NRHA Professional of the Year are as follows:
NRHA Professional Horseman of the Year
NRHA Professional Horsewoman of the Year
NRHA Professional Non Pro Coach of the Year
NRHA Professional Up-And-Coming Trainer of the Year
NRHA Youth Trainer of the Year
NRHA Professional Horseman of the Year
Residing on Hidden Springs Ranch in Gainesville, Texas, Van Luse and his wife Cathy train 365 days a year and it has been said that "reining is a true passion in the Luse household." According to his nominators, Luse "sets an example of integrity with how he handles his horses."
Many would describe training a horse is a journey from start to finish for Luse. A nominator said, "He recognizes that showing horses is an emotional journey." With his "patience, respect, passion, and humor," Luse's "uplifting" and "unique ability to build teams that trust and support each other" is seen throughout the industry.
Luse's accolades include, winning the All American Quarter Horse Congress Limited Open Futurity, in addition he took home the championship title in the Intermediate Open Futurity and placed third in the Open Futurity Finals. Luse's training caters specifically to the rider and horse, no matter the level of skill. Luse "exudes passion" both in and out of the show pen. His training motivates members making them "feel like they never want to quit." With 23 years in the business, Luse has created a successful training program for himself, his family and his clients.
NRHA Professional Horsewoman of the Year
With 16 years under her belt in the reining industry, Mirjam Stillo, from Rome, Italy, currently resides in Tioga, Texas. Her hard work and dedication to the industry is evident.
"Mirjam is an incredibly talented horsewoman!" said one of her nominators. "She is a great example of a hardworking and dedicated young professional horsewoman."
Speaking four different languages, Stillo sets herself apart from other professionals in the industry. Working primarily with futurity and derby Prospects, Stillo's training program also caters to open and aged show horses in addition to colt starting and organizing clinics for her clients.
Many of Stillo's peers look up to her not only as a remarkable trainer, but also as a role model to women in the industry.  One reining competitor described Stillo as, "a strong female role model," who is "encouraging and uplifting those around her."
NRHA Professional Non Pro Coach of the Year
Joe Schmidt has an incredible 20 years of experience in Reining. Originally from California, Schmidt and his family now live and operate out of Tom McCutcheon's training and breeding facility. In 2014, Schmidt won the NRHA Level 2 Open Derby Championship with horse, Gun Affair. When he is not conducting interviews with professionals or training, Schmidt coaches non pro riders to excel in the show pen.
Spending hours with his students, Schmidt "is knowledgeable and relentless in coaching his non pros" answering any questions his clients have and will not stop teaching until they "get it." Creating an innovative lesson program, Schmidt engages his students to absorb his coaching methods through entertainment and laughter. A client said he uses "the kind of process that is fun," creating a learning atmosphere his clients enjoy.
NRHA Up-and-Coming Trainer of the Year
Fernando Salgado, NRHA's newest up and coming trainer rode his way to a reserve championship during the 2016 NRHA Futurity & Adequan North American Affiliate Championship Show. Taking three horses to the NRHA Open Futurity Finals, Salgado marked a 218.0 aboard Loveya (Gunnatrashya x Love Em N Lena) owned by Cam Essick. Additionally, Salgado rode Bugattti (Gunnatrashya x Shinerette) owned by Jay H. Prather and Hollywood Hype (Hollywoodstinseltown x Shiners Miss Lena) owned by Humphrey Quarter Horses.
Always remaining humble Salgado always "gives credit" to those who have shaped him into the trainer that he is today. Aside from being a hardworking and dedicated trainer who "takes great care of his clients and horses." His clients also recognize Salgado as a loving husband and father.
NRHA Youth Trainer of the Year
With 34 years in the business, Brett Walters knows a thing or two about Reining. Owner and head trainer of Walters Equestrian Center in Bourbon, Ind., Walters' passion in the industry has catered mainly to the future of reining, the youth. Working closely with para reining riders, Walters has made a tremendous impact on riders with special needs.
"As a parent of a child with special needs, I did not have a clear understanding of the challenges that we would face when my son wanted to make the change from pleasure horses to Reining."
Walters is quoting for saying, "My goal is to guide my students to their personal best, not only as it relates to horses, but in life as well."
Along with training and giving lessons, Walter holds judges' cards with NRHA, American Quarter Horse Association (AQHA) and United States Equestrian Federation (USEF).
For more information about the NRHA Professionals program or to find a professional to help with training or lessons, visit nrha.com/professionals
Founded in 1966, the National Reining Horse Association is a nonprofit association dedicated to promoting and encouraging the development of and public interest in the sport of reining. The focus is on developing and maintaining suitable standards of performance and judging and in providing a fun filled, family-oriented atmosphere. The NRHA would like to continue the celebration of our 50th anniversary with our corporate partners, members and supporters for making this association a true success.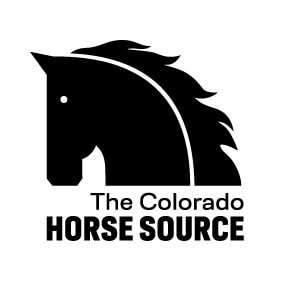 News from the horse industry. Sharing today's information as it happens. The Colorado Horse Source is not responsible for the content of 3rd party submissions.