October Email Subscriber Drawing Sponsor – Sox for Horses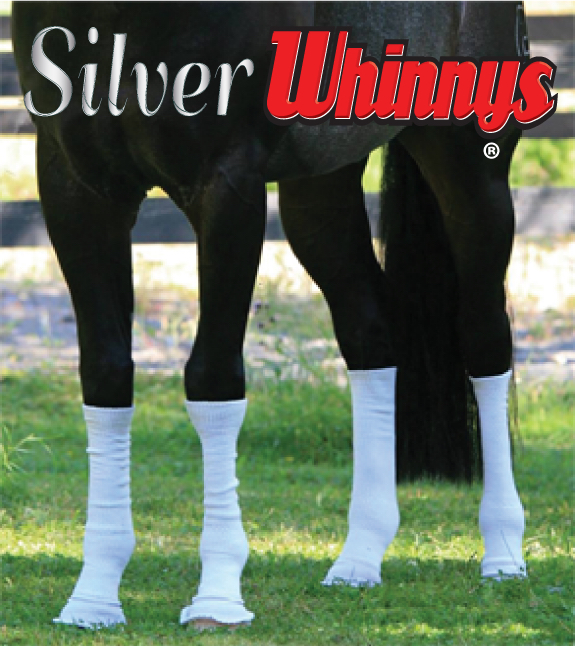 Enter today for a chance to win 1 of 2 sets of Sox for Horses Silver Whinnys™! — a retail value of $32!

Just sign up for our E-Newsletter and you'll be entered for a chance to win. AND as long as you are active on our email subscriber list you will automatically be entered in all future drawings and contests!
Hurry! Drawing ends October 31st 2016.
Interested in having your product featured by sponsoring a drawing? Check out our "Sponsor our Monthly Subscriber Drawing" page for more info.
By entering our drawings, contests and giveaways, you certify you have read and agree to all terms, conditions, rules and regulations.
Click HERE to read more about Sox for Horses Silver Whinnys™ – The Proof is in the Results and several amazing testimonials!
---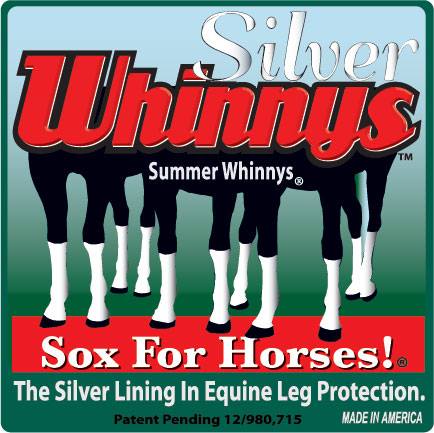 THE SILVER LINING IN ALL-YEAR-AROUND EQUINE LEG PROTECTION!

 SUPERIOR PROTECTION AGAINST THE DIRT & DEBRIS IN THE EQUINE ENVIRONMENT AND A BARRIER FROM DISEASE CARRYING FLIES.
Fungi and bacteria live and propagate in the mud and dirt around your barn. You can't really do much to prevent this short of extreme measures but to make it worse, it is the flies and biting insects that spread bacteria and fungal infections from horse to horse. Scratches and Mud Fever are a combination of bacteria and fungal infection that require an owner to keep an area free of the scabs that harbor the fungus beneath. These open sores are prey to further and continuous infection by that very dirty, fly infested environment in which your horse lives and it must feel at times that you are making no headway on the condition.
Silver Whinnys™ provide the barrier against biting insects that you need while offering a clean, cool, breathing environment around the leg. Antimicrobial copper and silver inhibit the growth of bacteria, fungi, and mold,in the socks.
Sunlight exacerbates dermatological issues on the legs. Silver Whinnys™ offer two layers of knit that can help to keep direct sunlight from photosensitive skin.
Go to "Silver Whinnys™ FAQ" on our menu bar to find out more about them.
Purchase Whinny Warmers® & Silver Whinnys™ here
See the sizing information for tips on getting the right size for your horse. If you have any questions either call us at 850-907-5724 or send an email to:[email protected] We are happy to help. You can also order from us by phone by calling 850-907-5724.
Click HERE to read more about Sox for Horses Silver Whinnys™ – The Proof is in the Results and several amazing testimonials!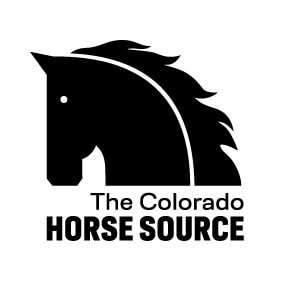 The Colorado Horse Source is an independently owned and operated print and online magazine for horse owners and enthusiasts of all breeds and disciplines in Colorado and surrounding area. Our contemporary editorial columns are predominantly written by experts in the region, covering the care, training, keeping and enjoyment of horses, with an eye to the specific concerns in our region.