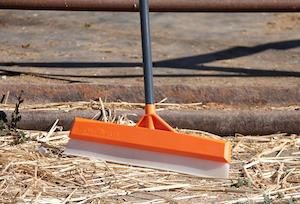 Is it taking forever to clean up around the barn, and brooms aren't doing the job? Nothing works as effectively as the One Pass Floor Blade when it comes to collecting debris and liquid in one easy pass. Wood shavings, hay, dust from the arena, mud from the pasture, it makes no difference, just One Pass it! Think of it as the broom reinvented. The One Pass Floor Blade works for wet and dry material—even a crop of fresh road apples!
"I developed the water blade as a squeegee for high end paint jobs and car windows, but recently created the the Floor Blade," says Don Varner, One Pass founder. "It didn't take long for my family to figure out how well it works around the barn, too."
Durable enough to use on concrete, gentle enough for paint, the Floor Blade works on all surfaces, including trailer floors and truck beds. "The food grade silicone blade is antibacterial and antimicrobial for use on the aforementioned road apples, while the patented Y-Blade edge conforms to surface irregularities," adds Varner. "When you're done, the patented silicone blade simply wipes clean." MSRP $32.95
Learn more at www.originalwaterblade.com.
Originally Published December 2017 Issue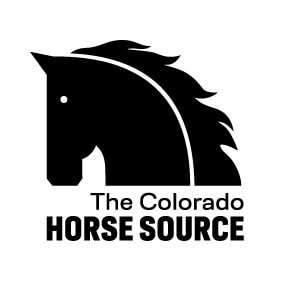 The Colorado Horse Source is an independently owned and operated print and online magazine for horse owners and enthusiasts of all breeds and disciplines in Colorado and surrounding area. Our contemporary editorial columns are predominantly written by experts in the region, covering the care, training, keeping and enjoyment of horses, with an eye to the specific concerns in our region.