A limited-age event designed to provide the gift of time to young reining horses will debut next May in Las Vegas, Nevada. The Wild Card Reining Challenge, scheduled over the long Memorial Day weekend, is a new futurity devoted to 4-year-old reining horses that need more time to mature.
"The Wild Card Reining Challenge is a huge step outside the box for the reining industry, focusing on a new train of thought — the 4-year-old reining futurity horse," said Amanda Brumley, whose Arizona company, Brumley Management Group, will produce the show. "Everything about this new event challenges people to open their minds to new ideas and learn where our industry is now and where it needs to be for a positive outcome going forward."
Primary purpose of the event is to preserve the mental and physical health of young reining horses, said Pamela Schroeck, co-administrator of a 1,000-member Facebook group that supports tweaking a futurity concept originally designed for 3-year-olds.
"It offers an opportunity for 4-year-olds to earn significant checks without having to compete at traditional futurities for which they are not ready, or at derbies against horses that already have extensive show experience," said Schroeck, a nonpro reiner in Poolville, Texas.
Purse for the show, planned May 25-29 at South Point Arena and Equestrian Center, is estimated to include $60,000 to $100,000 in added money. In addition, entry fees will be reasonable, currently estimated at $400 to $600 for Level 4, for example, with 60 percent going into the purse, Schroeck said. Participation will not require nominations or enrollments.
"I think that it's great that we are really going to have a place to showcase our 4-year-olds," said trainer Andrea Fappani, National Reining Horse Association money-earner of more than $4 million. "Not every horse will peak in his 3-year-old year, and this event will give us the flexibility to go show our reiners when they are truly ready to compete at a high level."
Horses entered in the Wild Card Reining Challenge cannot have competed in prior aged events (including futurities and derbies), or in any class with a purse of more than $1,000 added. As long as they meet entry guidelines, crossover entries from other disciplines, such as the National Reined Cow Horse Association, are welcome and expected. All horses must have an NRHA competition license.
The event will offer an additional opportunity for owners to justify their substantial investments in reining prospects and has the potential to expand the market for aged-event reining horses in general, Schroeck said.
The futurity will be the highlight of show events that also will include ancillary reining classes, pre-futurities for Arabian and half-Arabian horses, and a World Para Reining Challenge for riders with physical handicaps and discharged military with post-traumatic stress disorder. Free educational seminars will focus on such topics as judging, shoeing, sports medicine, training, breeding and nutrition conducted by such experts as trainers Bob Avila, Fappani and NRHA Judges Committee Chairman Jody Brainard.
"I encourage everyone with the same passion I have for reining to attend this event with or without horses," said Brumley, whose management group also produces the prestigious annual High Roller Reining Classic in Las Vegas, Cactus Reining Classic in Scottsdale, Ariz., and Reining By the Bay in Woodside, Calif.
A package of sponsorship benefits for the Wild Card Reining Challenge includes naming rights, vendor space, advertising, participation in ceremonies and more. For additional information, contact Brumley at 602-677-3774 or Schroeck at 817-319-3785, or visit the Wild Card Reining Challenge page on Facebook.
This article sponsored by: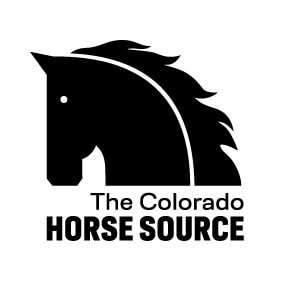 News from the horse industry. Sharing today's information as it happens. The Colorado Horse Source is not responsible for the content of 3rd party submissions.