Oregon Horse Country and Linn-Benton Community College's Equine Science program have partnered to conduct Oregon's first Equine Economic Impact Study.
Oregon has a very large and diverse equine industry, however there is limited data to support equine lifestyle, defend the industry, or assist businesses.
"Over the past few years, we have had an enormous number of requests for equine industry data pertaining specifically to Oregon," said Brandi Ebner, Oregon Horse Country's Executive Director. "This information will be imperative to grow the industry and to put the subject of horses on the same level as other tourism, agriculture, and animals at state-wide discussions."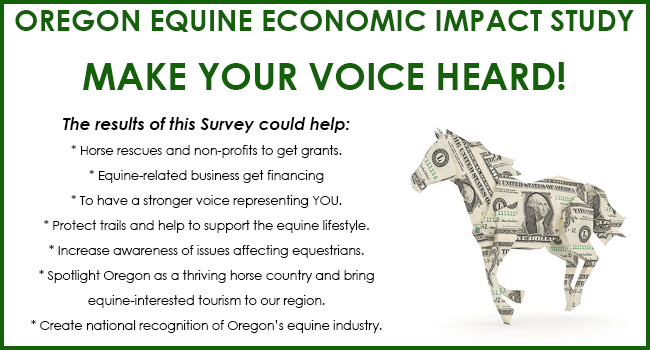 The anonymous survey will be available through the Oregon Horse Country website and a link that will be sent out state-wide. Having the survey done through electronic methods will allow faster reporting after the conclusion of the study, as well as make it easy to share amongst equestrians and businesses. The survey will be available through April 28, 2017, with reported results expected by the end of May.
Oregon Horse Country has high confidence that the Oregon Equine Economic Survey will positively impact the state by helping:
Horse rescues and equine non-profits to get grants to support their work.
Equine-related business owners (retail stores, trainers, farriers, show management, etc.) get business financing when they are looking to improve or grow their business.
Oregon Horse Country have a stronger voice (representing YOU) when state government issues arise that may negatively affect our equestrians and business owners.
Protect trails and help to support the equine lifestyle.
Increase awareness of issues affecting equestrians, such as urban expansion and loss of equestrian show venues.
Spotlight Oregon as a thriving horse country and bring equine-interested tourism to our region.
Create national recognition of Oregon's healthy equine industry.
The survey results will be compiled by Linn-Benton Community College's Institutional Research department and should be available in late May. To learn more, visit www.OregonHorseCountry.com or contact the Oregon Horse Country office at 971-224-5879.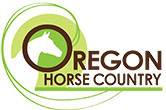 About Oregon Horse Country: Oregon Horse Country is a staff directed and volunteer driven 501 (c)(6) organization (IRS determination pending) that is open to all throughout Oregon! Any person, business, or organization having an interest and/or contributes to the purposes of this organization shall be eligible for membership. 
OHC provides a much-needed statewide equine resource, equine business education, networking, and marketing for equine businesses and associations operating in Oregon. OHC also promotes equestrian tourism and activities throughout Oregon, and work continuously to bring new events and shows to Oregon and support those locations who can host such events.
Oregon Horse Country strives to put consumers and equine enthusiasts in contact with the business, activity, or resource that they need, which means we work for you – the member – 24/7!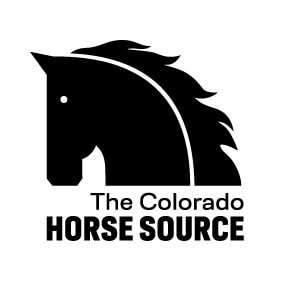 News from the horse industry. Sharing today's information as it happens. The Colorado Horse Source is not responsible for the content of 3rd party submissions.