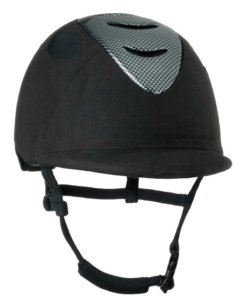 Review by Maryjo Turnbull, Facilities and Events Coordinator, NW Washington Fair
All my life I have had trouble fitting helmets and hats. I was so excited to meet with Emily Wigley of Pegasus Northwest and learn about these fabulous helmets. My experience with helmets has always been to settle for the way they fit. Any brand up to this point has been too tight or too loose and just a distraction. I am currently riding in a Pegasus Micro-Suede helmet with the exact fit, a size 7, round. It is as comfortable as my baseball caps. I love it and really don't even notice it's there. I recommend these helmets and will not ride in anything else. Pegasus' precision fit, vents and classic low profile, make it a cooler, more comfortable safety helmet. They offer 17 shell sizes to fit every head size and shape. The micro-suede style is comfortable and perfect protection for a rider's first helmet and for daily wear. The Euro Jumper is a black microfiber with carbon fiber vents, for those looking for a sportier look. The Classic Velvet is beautiful with classical style and a bow on the back. There are two George Morris helmets to choose from, the Mark II and Mark III with velvet covering—very classic and elegant. Every Pegasus helmet is SEI certified to ASTM is lead free in accordance with the federal consumer protection act.  www.pegasushelmets.com.*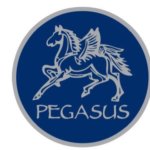 Contact us at [email protected] or 206-304-1049. Our Facebook page
*This link was no longer active at the time this article was added to the website in 2018.
Published September 2012 Issue
This article sponsored by: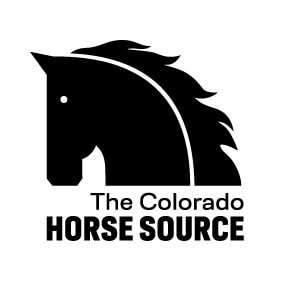 The Colorado Horse Source is an independently owned and operated print and online magazine for horse owners and enthusiasts of all breeds and disciplines in Colorado and surrounding area. Our contemporary editorial columns are predominantly written by experts in the region, covering the care, training, keeping and enjoyment of horses, with an eye to the specific concerns in our region.