New ABHA Board Members and Upcoming Events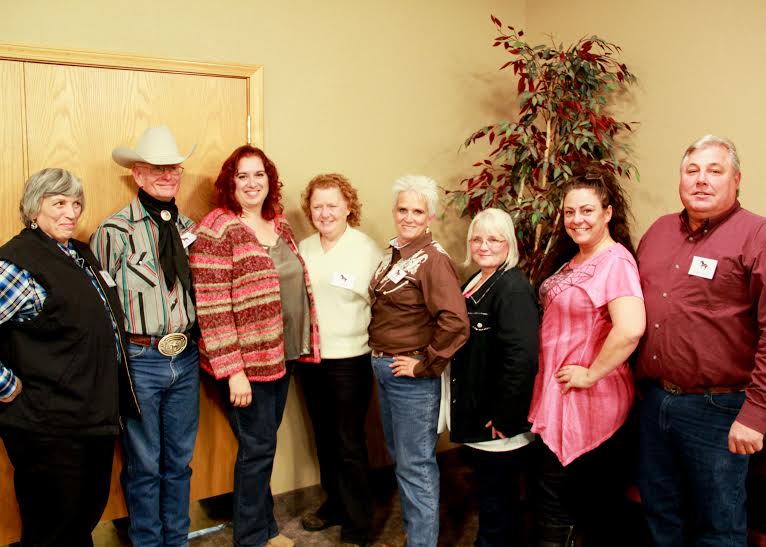 Last year was a great year for ABHA, packed with fun and exciting events. With that being said, we're looking forward with anticipation to all that's ahead in 2016.
During January's meeting, the new ABHA board members elected their general officers for this year. They are as follows: President – Rocky Wilder; Vice President – Steve Breitenstein and remaining as Secretary and Treasurer – Kathleen Cram. The American Blazer Association and its members would like to thank the previous general officers, ABHA President Bessie Fletcher and Vice President Trish Vranish for all their long hours and hard work. Their sacrifices over the past years have helped make The American Blazer Association what it is today.
A few of the annual events that the ABHA will be hosting and/or participating in this year include the Idaho Horse Expo., where Blazer horses will be displayed at our booth, as well as be available in the blue ribbon sale and riding and competing in the annual Idaho Snake River Stampede Parade. We also must not forget the annual ABHA Poker Ride. Please keep your eyes open for all the fun and exciting events happening throughout the coming year.
For information about the American Blazer Horse, the American Blazer Horse Association, activities and events, please visit blazerhorse.com.
The mission of ABHA is to encourage and support members of the Association, while they raise, exhibit, promote and enjoy the American Blazer Horse. It is also our goal to maintain a history of the Blazer Horse by recording their bloodlines and achievements for the preservation of the breed. blazerhorse.com