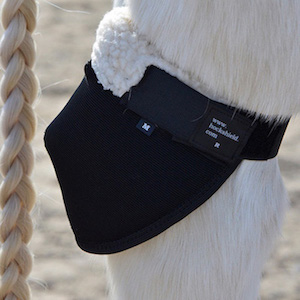 It's no secret that finely-bred Thoroughbreds are often thin-skinned, which only compounds the exasperation of treating sores on boney joints like hocks, even if you're a veterinarian. That's why a personal note that Shari Click, maker of the Hock Shield® and Fetlock Shield, received from Dr. Beth Granger, was especially flattering.
"Thank you, Shari—you're the best! Your products are a Godsend for my 'thin-skinned' Thoroughbred, Smokey!" wrote Beth, who works at Colyer Vet Service in Paradise, CA. She graduated from University of California- Davis School of Veterinary Medicine, and owned and operated a veterinary hospital for nine years before finding a new passion—teaching anatomy at Butte College. She also provides veterinary relief services to area clinics. When Dr. Granger is not working or teaching, she's at the barn playing with her feisty senior Thoroughbred gelding.
"I use methods based on natural horsemanship to create a relationship of trust with all my equine partners," says the veterinarian and, should a sore arise, her choice for Smokey is the Click Horse Products Hock Shield. For difficult-to-bandage wounds or recurrent sores, Hock Shields® and Hock Shields® Ultra are preferred by Long Riders Gear, Pro Equine Grooms and Parelli Natural HorseManShip 5-Star Master Instructor, David Lichman. Learn more at www.hockshield.com or call 831-426-1206.
Originally Published August 2017 Issue
This article sponsored by: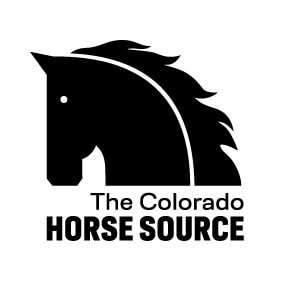 The Colorado Horse Source is an independently owned and operated print and online magazine for horse owners and enthusiasts of all breeds and disciplines in Colorado and surrounding area. Our contemporary editorial columns are predominantly written by experts in the region, covering the care, training, keeping and enjoyment of horses, with an eye to the specific concerns in our region.